Lawsuit Filed Against Synagogue Relating To Sex Abuse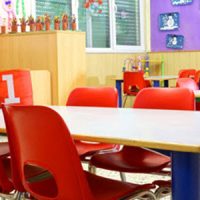 A lawsuit has been filed against a synagogue after parents claim that the synagogue ignored red flags concerning a teacher who was sexually abusing students. The synagogue is now facing several lawsuits related to the sexual abuse, but the synagogue claims that the parents signed a waiver stating that they cannot sue if their children are molested. Now, the court will have to rule on whether or not the waiver is enforceable.
According to the waiver, the parents signed away their right to file a lawsuit based on negligence or acts of omission. However, child molestation is not considered an act of negligence, but rather violence with intent to harm. The parents claim that the waiver does not include sexual misconduct and that this interpretation of the waiver is absurd. According to an attorney representing the parents, "sexual abuse is not a school activity". Hence the waiver should not apply.
According to the lawsuit, 14 students were abused.
Analyzing the defense 
The waiver will probably not hold up in court. The synagogue is seeking summary dismissal based on the waiver. The teacher is not being identified in the press because no criminal charges have been filed and the teacher is not named as a defendant in the lawsuit. An investigation into the teacher failed to uncover any firm evidence of sexual abuse. However, given the exceedingly young age of the victim pool, that isn't necessarily surprising. It remains unclear how the parents became aware of the conduct.
The synagogue claims that the teacher is an odd duck, but not a child molester. They further claim that they reported the allegations to authorities who decided not to file charges against the teacher.
However, the children were left alone with only one supervisor in violation of policy allowing conditions "ripe for abuse". The synagogue operated a daycare, so the age of the children in question is between 2 to 4 years old. It is their reports that have formed the foundation of this lawsuit.
No criminal charges 
Without criminal charges against the teacher, the question becomes: How do you establish that sexual misconduct occurred? This is the problem that plaintiffs are currently facing. The teacher will obviously deny that he harmed any students and the synagogue will likely present a unified defense with their teacher. So the parents need to establish that the sexual misconduct occurred. The burden of proof in a civil case, however, is lower, so the plaintiffs will need to establish that abuse was more likely than not as opposed to beyond a reasonable doubt.
Talk to a Miami Personal Injury Lawyer Today 
The Miami personal injury lawyers at the office of Alan Goldfarb, P.A. represent the interests of parents whose children were injured in daycare, school, or any organized activity. Call today to schedule a free consultation and discuss your allegations with an experienced professional.
Source:
wtop.com/dc/2020/10/washington-hebrew-congregations-preschool-sued-for-child-endangerment/