Mother Sues Accused Murderer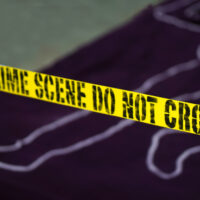 A mother has filed a lawsuit against the man accused of killing her daughter and her daughter's toddler for $2 million. When we think of a typical personal injury lawsuit, we think of lawsuits involving some form of negligence. However, lawsuits can be filed for acts of malice as well. One of the most notable examples of this was the O.J. Simpson civil lawsuit that found Simpson liable for the deaths of Ron Goldman and Nicole Brown Simpson. This occurred after a jury acquitted Simpson of the murders.
In this case, the man being charged with the murder is Michael John Wolfe. Wolfe is accused of the murder and kidnapping of Karissa and Billy Fretwell. Wolfe had recently been ordered to pay child support to Karissa and was the father of Billy. There is a second element to this case. Wolfe is also accused of transferring all of his own assets to his wife in order to insulate them from a possible personal injury judgment.
Will the Asset Transfer Work?
Well, it's an obvious tactic and one that the court will see through immediately. Typically, there are legal ways to protect your assets from a personal injury judgment. They do not, however, involve transferring all of your assets to your wife. They do involve using a trust or an LLC to protect your assets.
On the other hand, it does force the plaintiff to file a second motion in order to have the court declare the asset transfer illegal. Wolfe has denied any involvement in the deaths.
Civil Lawsuits and Murder
When a defendant has both criminal and civil charges filed against them, the criminal charges take precedence. In other words, the state files its case against the defendant first and then the civil case can go. In cases where the defendant is found not-guilty, a civil plaintiff has to meet a lower standard of proof. The plaintiff need only show that it's more likely than not that the defendant is responsible for the deaths. A prosecutor must prove their case beyond a reasonable doubt.
A second problem faces those who file lawsuits against individuals charged with murder. That has to do with collecting the money if they win. A typical murder defendant doesn't necessarily have enormous assets on which to draw. In that case, even if they win, the plaintiff becomes the same as a creditor who has a judgment against a debtor. The debtor can discharge the sum owed by filing a Chapter 7 bankruptcy.
Prior to taking a case like this, a plaintiff's personal injury attorney will determine whether or not the defendant is judgment-proof. In some cases, they'll take the case anyway for a plaintiff who has lost someone they love.
Talk to a Miami Personal Injury Attorney Today
If you've been injured by someone else's negligence, the Miami personal injury attorneys at the office of Alan Goldfarb, P.A. can file a lawsuit and recover damages on your behalf. Talk to us today for a free consultation.
Resource:
myjournalcourier.com/news/crime/article/Mother-of-murdered-woman-sues-accused-man-for-2-14435410.php
https://www.goldfarbpa.com/fbi-hit-with-lawsuits-in-parkland-massacre/