Lawsuits Begin Against the Epstein Estate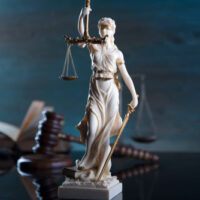 Executors managing Jeffrey Epstein's multi-billion-dollar estate that includes private islands are now fighting civil lawsuits against the alleged pedophile and sex trafficker. These claims are being made against Epstein's estate after the hedge fund manager died of an apparent (though suspicious) suicide.
The woman, identified as Victim-1, alleges that the abuse began when she was 14 years old. She and her family were in dire financial straits and Epstein offered her a job as a personal masseuse that eventually escalated into sex for money. She alleges that Epstein also rented her out to other men.
She claims that when Epstein found her, her sister was ill putting the family in a complex financial situation and struggling to pay rent. She helped supplement their income for the next 3 years until she turned 17. She further alleges that she was sexually assaulted by one of Epstein's employees.
Sexual Assault Lawsuits and Criminal Charges
While investigators say they are still looking into charges against any of Epstein's associates concerning sex trafficking, it appears that the only justice victims will receive is through civil judgments against the estate of Jeffrey Epstein. Victim-1, who now has a daughter of her own and is struggling to take care of her ailing mother, claims that she still suffers physical and emotional injuries from the abuse and it makes it difficult for her to maintain steady employment.
Epstein's Estate Valued at $577 Million
Multiple victims are likely to come forward with claims against Epstein's estate which is being administered by two of his attorneys. The estate is valued at an estimated $577 million, which may seem off, since Epstein was a billionaire. Billionaires tend to have more avenues available to them for either hiding or protecting assets in trusts than your average Joe would. Since the trusts are administered at the moment of the grantor's death, a lawsuit must be filed directly against the trust before is disbursed. This puts added pressure on anyone with a claim against the estate to file the lawsuit before the assets held within the trust are disbursed.
That the Epstein estate is valued at $577 million, however, should be a good sign for Epstein's victims. Since there are possibly hundreds of such victims out there, they will be able to file claims that essentially bleed the estate dry.
Investigations into Epstein's Death Still Happening
The Justice Department continues to investigate how Epstein, who had previously attempted suicide in jail, was allowed to do it again. Key questions include why Epstein did not have a roommate at the time, why two security cameras in close proximity to Epstein's cell were turned off, and why routine 30-minute checks weren't being performed.
Talk to a Miami Trial Attorney Today
If you've been injured by an act of negligence or malice, the Miami personal injury attorneys at the office of Alan Goldfarb, P.A. can help you recover damages for your injuries. Talk to us today for a free consultation.
https://www.goldfarbpa.com/toxic-waste-lawsuit-allowed-to-move-forward/