Multiple Burglary Attempts At Apartment Complex Reported For Murder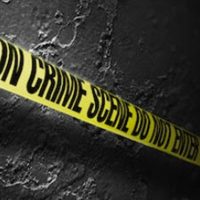 The fiancee of the woman who was found strangled in her bed, a former ex-boyfriend, and a coworker who was facing allegations of sexual harassment were all considered suspects in a case in which a young mother was found strangled to death in her bed. However, it wasn't until later that police caught up with a maintenance worker from the apartment complex who residents had complained about in the past. Police interviewed the other suspects, but each of them had verifiable alibis. The boyfriend was at work, the coworker was at work, and the ex-boyfriend was out of town.
Police became suspicious when the nylon stocking used to strangle the woman was found not to belong to her. Residents began reporting a string of burglaries including lost or missing items such as checks, cash, and personal effects. There was no sign of forced entry during any of the burglaries leading police to believe that she knew the suspect. Police discovered the maintenance worker had an extensive criminal record that included burglary and rape at knifepoint. He was held on an outstanding warrant while police continued their investigation.
After initiating a warrant of the suspect's apartment complex, police found several personal effects that were reported missing by residents. They did not, however, find anything linking the maintenance man to the murder. They did find a master key that gave him access to every apartment. It wasn't until the maintenance man was found in possession of the victim's engagement ring which had already been collected into evidence that he was tied to the murder.
Wrongful death lawsuit 
The family of the victim and her fiance filed a wrongful death lawsuit against the apartment complex on the grounds they negligently exposed their residents to a dangerous criminal. They presented evidence at trial that indicated that the property management company knew the apartments were being burglarized before the murder and did not take any steps to protect their residents. Further, no one alerted the residents that there was a likely burglar about and to take care.
The victim was strangled likely because she had entered the apartment during her lunch break and caught the man in her apartment. The man came up behind her and strangled her with nylons stolen from a different apartment.
As a result of the lawsuit, the family was awarded $13 million in a judgment against the project management company. It was determined that the project management company never performed a criminal background check as was their policy. Had they, it would have likely resulted in the murderer being denied employment. They essentially gave a violent criminal access to a victim pool.
Talk to a Miami Personal Injury Attorney Today 
Negligent security lawsuits involve claims that property owners have exposed customers or tenants to preventable danger. If you have been assaulted or injured due to negligent security or lost a loved one due criminal activity on-premises, call the Miami personal injury lawyers at the office of Alan Goldfarb, P.A. today to schedule a free consultation and learn more about how we can help.
oxygen.com/an-unexpected-killer/crime-news/maintenance-man-calvin-oliver-murdered-danielle-jennings