NFL Sued After Concussion Settlement Allegedly Discriminates Against Black Players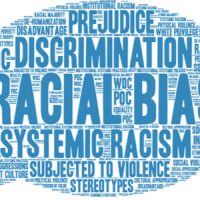 Settlements related to chronic traumatic encephalopathy have been leveled against the NFL, NHL, and NCAA. The lawsuits allege that either the league itself or individual teams and programs failed to keep their players safe from head-trauma-related injuries. Head trauma injuries can become cumulative if not properly addressed. The chances of this happening are much higher if a player sustains a second concussion before the first one has healed.
This is why the NFL has instituted a very strict concussion protocol. However, that protocol did not go into effect until after the NFL settled its CTE lawsuits with a $1 billion settlement fund. Now, a second lawsuit has been filed alleging that the way the fund pays out on claims is intrinsically racist.
The NFL CTE Fund is Literally Racist 
The settlement fund is managed essentially by insurance adjusters. They establish several criteria for making a claim on the fund. One of the foremost criteria is the extent of cognitive decline a former player has suffered. However, those who control the fund appear to be assuming that since whites are smarter than blacks, they would have suffered more cognitive decline than a black player based on their assumptions. This makes it more difficult for black players to file CTE claims if they cannot prove that there is a significant reduction in cognition.
The lawsuit was filed on behalf of black players but named in the lawsuit are former players Najeh Davenport (former Green Bay Packers' fullback) and Kevin Henry (former Steelers' defensive lineman).
The original settlement was awarded in 2013 and since then, several NFL players have filed claims on the fund. The claim is managed by a claims adjuster who determines whether or not the claim is valid and to what extent it should be compensated. While players can get settlements up to $3 million, most claims are settled for far lower than that. White players tend to receive higher settlement awards because the claims process assumes that they've "lost more intelligence" or something equally ridiculous. This is known as "race norming".
Let's say two players file a claim on the settlement. Both have the exact same injuries and get the same scores on the battery of cognitive tests they are given. Since the claims adjuster assumes the white guy is statistically smarter than the black guy, the white guy will be presumed to have lost more cognitive ability. This makes it easier for claims adjusters to offer lower settlements to black players or deny their claims outright.
The lawsuit seeks to change the way that the claims adjusters manage the fund. The allegations are that the claims process is uneccessarily and unscientifically discriminatory against black players.
Talk to a Miami Personal Injury Attorney
If you've been injured by a negligent party, you can recover damages from that party and hold them accountable. Call the Miami personal injury attorneys at the office of Alan Goldfarb, P.A. today to schedule a free consultation and learn more about how we can help.
Resource:
dailymail.co.uk/news/article-8663359/NFL-sued-black-former-players-1billion-concussion-settlement.html
https://www.goldfarbpa.com/universal-water-slide-implicated-in-paralysis-injury/