One Prosecutor's Crusade Against Coin-Op Gambling Results In Wrongful Death Suit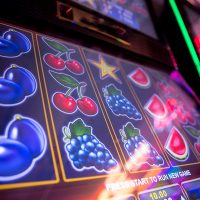 One Georgia prosecutor campaigned on a platform of holding Georgia's illegal gambling enterprises accountable for illegally operating these machines in convenience stores and elsewhere. He says that law enforcement and local politicians turn a blind eye to the problem after stores pay them off with bribes. None of this endeared him to the locals who voted him out of office, and yet his crusade continues. This time, he is representing the family of a man who was shot to death outside of a convenience store that operated illegal gambling machines. While his logic may be a bit byzantine, it does hold up to legal scrutiny. Below, we'll take a look at the claim.
Negligent security lawsuits 
Firstly, it isn't necessary for the family to drag illegal gambling into the matter to prove their case. The convenience store had a number of violent incidents outside and around the store that should have been addressed by the owner. In these cases, it simply means hiring security guards to protect guests from potential criminal conduct. However, the former prosecutor and plaintiff's attorney claims that the business did not want to hire sheriffs for fear that they would shut down their illegal slot machines. Hence, the choice to avoid hiring security is directly related to the illegal ventures which placed customers in danger.
Negligent security lawsuits, however, do not usually require criminal conduct on-premises to be actionable. Plaintiffs have to establish that a location has a history of violence or criminal conduct and thus property owners must address the matter in order to protect guests. However, this suit is making headlines due in large part to the plaintiff's attorney's crusade against illegal gambling in Georgia. He links the gambling to criminal conduct, says the machines are addictive, and believes that Georgia should make a stronger effort to shut down these illegal machines. However, his platform was rejected by voters and now he's a member of the private sector. He has decided to take this case as it allows him a platform for his crusade. Is this good or bad for the plaintiffs?
Crusaders and your personal injury suit 
If you want money, hiring a crusader to file your personal injury lawsuit may not be in your best interests. In this case, police and the district attorney believe the shooting was a targeted attack related to a previous robbery. In other words, it was a revenge killing. The attack was not spontaneous nor was it related to money. No matter how much you pay a sheriff's deputy, they will not launch themselves in front of a bullet to prevent the death of guests and avoid negligent security lawsuits. In fact, the shooting happened outside of the convenience store where the victim was standing, had nothing to do with illegal gambling machines, and hence may not have been preventable. If it's not preventable, then it's not actionable. The victim will be blamed for causing ill-will that resulted in his death.
Talk to a Miami Personal Injury Lawyer Today 
The Miami personal injury lawyers at the office of Alan Goldfarb, P.A. represent the interests of injured plaintiffs in personal injury lawsuits. We are committed to your recovery, not our personal agenda. Call today to schedule a free consultation and learn more about how we can help.
Source:
13wmaz.com/article/news/crime/ex-macon-district-attorney-represents-victims-family-in-illegal-gambling-wrongful-death-lawsuit-against-gas-station-2/93-e1e4c3d9-7e46-4e4d-83b2-f93831ef4f24