Plaintiffs Claim Heart Med Was Tainted with Carcinogens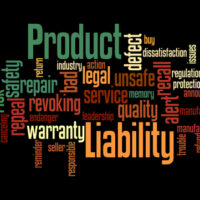 In what is shaping up to be a major class-action lawsuit, dozens of lawsuits have been filed against Zhejiang Huahai Pharmaceutical Co. According to plaintiffs, a tainted batch of the heart medication, valsartan, is responsible for at least 27 cases of cancer. The lawyer who is litigating the case expects there to be at least 2000 personal injury cases surrounding this tainted medication. Since last July, the FDA has conducted a recall of the tainted valsartan across the U.S. The carcinogen responsible for the cancer outbreak is believed to be NDMA.
While Zhejiang Huahai Pharmaceutical Co. remains the primary defendant in the lawsuit, nearly 40 others have also been named. These include Teva Pharmaceutical Industries Ltd. and CVS Health Corp.
The FDA says these pills were contaminated with NDMA for nearly four years before the problem was discovered.
Regulatory Oversight a Part of the Problem
When companies put products into the stream of commerce, they are responsible for the injuries that product causes. In addition to facing civil liability, these companies also must disclose how they conduct their quality control to the FDA and other consumer watchdog organizations that act as a buffer between yourself and the companies that produce the drugs that you rely on.
Earlier this year, Bloomberg reported on senior FDA officials overruling concerns regarding Zhejiang Huahai Pharmaceutical Co. quality-control mechanisms in place to prevent tainted drugs from entering the stream of commerce, but they were overruled. Additionally, FDA procedures failed to catch the drug until several years after it was too late.
What is NDMA?
NDMA is, foremost, a probable carcinogen in humans (and a known carcinogen in animals) that is known to be toxic to humans. While it is present to some degree in foodstuffs, it is unlikely to cause toxicity because of how small an amount there is. In the case of the tainted pills, the plaintiff's attorney must show that there was enough NDMA present to cause cancer or other forms of toxicity. The defense will call witnesses and produce evidence of NDMA presence in other foods or consumable substances.
Additionally, NDMA is the byproduct of several industrial processes and so it's quite common to find trace amounts in tobacco, cooked meat, beer, and pharmaceuticals. In other words, had the FDA done even rudimentary testing on the tainted pills, they would have noticed a higher concentration of NDMA than was likely safe for human consumption given that (1) it is a known byproduct of industrial processes and (2) is a known carcinogen. For whatever reason, that did not happen here and nearly 40 people (and counting) have likely suffered the consequences.
Talk to a Miami Product Liability Lawyer Today
The Miami product liability attorneys at the office of Alan Goldfarb P.A. understand that we all rely on certain products to lengthen our lives and make them better. When companies fail in basic quality control testing and our own regulatory agencies fail to keep us safe, our only recourse is to hit these companies in their pocketbook and ensure disasters like this don't happen again. If you've been similarly injured, give us a call or talk to us online for a free consultation.
Resource:
claimsjournal.com/news/national/2019/04/24/290559.htm
https://www.goldfarbpa.com/defective-pressure-cooker-results-in-26-million-settlement/