Plaintiffs Take On Medical Establishment In Acetaminophen/Autism Lawsuits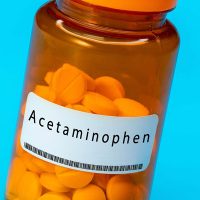 Dozens of lawsuits have been filed against multiple plaintiffs alleging that acetaminophen, the popular brand of over-the-counter pain killer, leads to developmental problems that cause autism. Tylenol is the brand name for acetaminophen. For decades, it has been recommended to pregnant mothers and considered safe for babies in utero. This has been the established medical opinion on the matter for decades. However, a recent study linked Tylenol to developmental problems in gestating babies prompting several parents to blame the drug for their child's autism, ADHD, and other developmental issues.
Meanwhile, the companies dispute the claim that the drug is unsafe for expecting mothers and the medical establishment agrees with them. The prevailing wisdom on acetaminophen is that the studies were inconclusive and no direct relationship between acetaminophen and developmental problems was found.
The state of the lawsuits 
The lawsuits are being consolidated into an MDL (or multi-district legislation) also known as a class-action. Anyone whose child suffered developmental problems after they took acetaminophen would be considered a part of the class. That being said, the plaintiffs have a long way to go before they are being paid for having children with developmental disabilities. The research is tenuous and the American College of Obstetricians and Gynecologists are among those who insist acetaminophen is safe for pregnant women.
The rise of autism 
Why are there so many autistic kids now when in the past, there seemed not to be that many? There are a number of reasons for this that do not necessarily involve a new medication being introduced to the population. First, it was vaccines, now it's acetaminophen. Yet the most likely reason a child will suffer developmental delays remains heavy metal poisoning. In fact, we don't know why there are more cases of autism now than before. However, we do know that in the past, families would hide those with mental illness. In other cases, the issue would be explained away in religious terms. In a lot of cases, the afflicted would be sent to religious orders or sanitariums as they were called back in the day. So, we don't know if autism is now over-represented in the general population or if it afflicts the same 1 out of every 44 children that it seems to afflict today.
What's true is that we're more open about it, we understand autism better, and there's more conversation about treating autism than ever before. So it stands to reason it would be more visible in our collective imagination than it was in years past. That being said, there's a lot we don't understand about the development of the body so it remains within the realm of possibility that a drug like acetaminophen could cause developmental problems for unborn babies.
Talk to a Miami Personal Injury Lawyer Today 
Alan Goldfarb, P.A. represents the interests of injured plaintiffs seeking damages against negligent defendants. Call our Miami personal injury lawyers today to schedule a free consultation and learn more about how we can help.
Source:
mercurynews.com/2022/09/30/walmart-cvs-face-suits-blaming-common-painkiller-for-autism/