Professional Baseball Player Seriously Injured in Florida Automobile Collision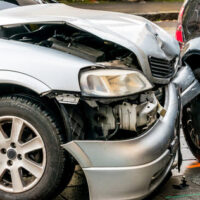 In the blink of an eye, your life can get thrown into disarray due to another driver's carelessness. A prime example is the terrible auto accident that occurred in Fort Myers, Florida involving a 20-year-old Boston Red Sox pitching prospect named Kevin Steen.
Mr. Steen began his professional career in the Gulf Coast League in Fort Myers, Florida, but was making his way to the Single-A Lowell Spinners. He was only in Florida for an extended spring training when the crash occurred.
Mr. Steen suffered extensive physical injuries when his SUV was hit by another vehicle that crossed the median and was sent airborne ultimately colliding with Mr. Steen's SUV, according to CBS Boston. Mr. Steen was transported to Lee Memorial Hospital for treatment. The extent of his injuries remains unknown, as of the date of this posting.

Pursuing Financial Restitution for the Harms and Losses Stemming from a Collision
Mr. Steen's life may be changed forever as a direct result of this automobile collision. If he sustained injuries to his arms or legs, or suffered nerve damage, his professional baseball career may be derailed. Unfortunately, many Florida drivers find themselves in a similar situation – injured, traumatized, confused, and in need of help. This is why it makes sense to speak with an experienced Miami car accident lawyer about your legal options.

Damages That Can Be Pursued Through a Personal Injury Claim
There are two categories of recoverable damages – (i) economic damages and (ii) non-economic damages. Economic damages are the itemized costs you incurred as a proximate result of your car accident. They typically include medical bills and lost wages. Non-economic damages typically encompass your pain and suffering as a result of the wreck. It is the mental anguish, stress, and inconvenience associated with your harms.
In many states, when a personal injury claim is filed, there is the need for a party to prove fault (i.e. liability). Florida is unique in that it is a "no-fault" state. This effectively means that you can receive financial compensation for damages sustained in an auto accident right away without having to investigate the collision and determine liability. All Florida drivers are required to have personal injury protection (PIP) benefits. These benefits are intended to cover your own injuries if you are involved in a wreck. Your insurer is supposed to cover your damages (up to your policy limits) and the other driver's insurer covers their damages regardless of who was responsible for causing the collision.
The drawback of PIP benefits is the amount you can access – $10,000. This may sound like a lot of money, but if you are in a serious auto accident (or you are a professional baseball player whose career may be over), that amount of money may be nothing compared to your damages. If your damages are calculated to exceed $10,000, then retaining the services of an experienced Miami auto accident attorney makes sense because a lawsuit will likely need to be filed against the at-fault driver.

Let Our Miami Personal Injury Attorneys Help
If you or a family member was seriously harmed in an auto accident in Miami, you are probably feeling anxious, overwhelmed, and have questions about your legal options. Alan Goldfarb, P.A., is here to help. We have decades of experience and are ready to serve you.
Resource:
boston.cbslocal.com/2017/04/27/red-sox-prospect-kevin-steen-critically-injured-in-car-accident-in-florida/