Restaurant Sued After Patron Is Burned With Boiling Liquid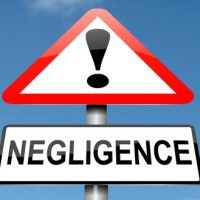 If you've ever tried to read a lawsuit complaint and wondered what happened, it's often because personal injury attorneys don't want to get too specific with the details or tip their hand as to trial strategy. In this case, a press release announcing a lawsuit indicated that a patron was burned after a restaurant employee attempted to either intentionally burn other patrons or was having some kind of episode in which he thought it a good idea to take piping hot liquid from a freshly-used pan to harm the restaurant's customers.
The restaurant employee is accused of attempting to intentionally discharge the liquid on patrons. However, the patrons he attempted to burn were unscathed by the attack and an innocent bystander suffered severe burn injuries.
Elements of negligence 
There is only one defendant in this lawsuit, the restaurant that hired the employee who burned the patron. According to the plaintiffs, the employee had a criminal history. The plaintiff's attorneys argue that the restaurant should have taken "extra precautions" because they knew the employee had a criminal history.
Firstly, the employer is vicariously liable for the conduct of their employee. Thanks to corporate personhood, which is a double-edged sword, the company acts as one entity under the law. That means employees at work are the corporation. So regardless of whether or not the employee had a criminal history, a history of violence, a history of burning people with hot fluid, or a history of helping old ladies cross the street, the restaurant is still liable for the conduct of their employee.
However, a troubling aspect of this litigation is that the restaurant is being blamed for hiring someone with a criminal history. Folks with criminal histories need jobs. If every employer were to be held negligent for hiring an individual with a criminal history, that would essentially make those with criminal records unemployable. Since this is contrary to the public good and the public interest, and it would discourage employers from hiring those with a criminal record, that allegation may either be dropped or dismissed. Plus, the allegation doesn't improve the strength of the plaintiff's case. The employer is vicariously liable no matter what, but the plaintiffs want to hold the restaurant liable under a gross negligence standard for hiring an employee with a criminal history. If every employer had to be afraid that a personal injury lawyer would hold them grossly negligent for hiring those with criminal histories, the formerly incarcerated would be unemployable. Or, employers who hire the formerly-incarcerated would have to provide special attention to such employees.
So, why pursue punitive damages with a gross negligence allegation? Well, that's your job as a personal injury lawyer. You settle the case for the most you think that it's worth. Your job is not to consider the public good. Your job is to represent your client. Unfortunately, serious consequences could result from a win on gross negligence.
Talk to a Miami Personal Injury Lawyer Today 
If you've been injured due to the misconduct of a company employee, the company is liable for their actions. Call the Miami personal injury attorneys at the office of Alan Goldfarb, P.A. today to schedule a free consultation and discuss your situation in greater detail.
Resource:
prnewswire.com/news-releases/amador-vs-sriracha-house-301386083.html