Samsung Faces Lawsuit Related To Exploding Lithium-Ion Battery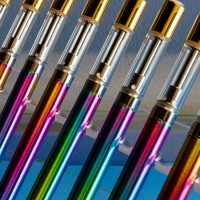 A lawsuit filed against Samsung alleges that a vape pen battery exploded in the plaintiff's face injuring both him and his infant son. The plaintiff has filed a product liability lawsuit against both Samsung and the store from which he purchased the vape pen.
According to the plaintiff, he was lying on his bed with his infant son next to him when the vape pen, which was on his stomach, violently exploded.
Lithium-ion battery lawsuits 
Lithium-ion batteries power almost every device you use on a daily basis. While lithium-ion car batteries get the most press, your smartphone, vape pen, and several other small electronic devices use the technology. Lithium-ion batteries are, by and large, safe, with millions using them each day without suffering traumatic injuries. Nonetheless, they can, on occasion, burst into flames, and when that happens, you have a serious problem.
In the case mentioned above, the lithium-ion battery began bursting with flames, setting the bed on fire, and filling the room with smoke. Luckily, the wife was able to alert 911 in time to get emergency medical services to the victims. However, both son and father sustained burn injuries and permanent disfigurement.
Lithium-ion battery fires are very difficult to put out. While one might expect that a vape pen would lose its capacity to burn fairly quickly, here, we see how one small device can result in serious consequences.
While vape pens are relatively easy for firefighters to manage, lithium-ion car batteries are quite another story. Car batteries can take hours before they burn out entirely and even after all the flames have been vanquished, can reignite at a moment's notice.
Product liability lawsuits 
Samsung has a reputation when it comes to exploding batteries. Their Galaxy models had a propensity for igniting while still inside the pockets of their users. Dozens of Samsung users have been injured after their phones overheated and then caught fire. This resulted in a major recall of Samsung devices.
In a case like the one mentioned above, Samsung is responsible for the injuries for placing a dangerous battery into the stream of commerce. The battery caused an injury that would not have occurred had the problem not been manufactured negligently. Unless Samsung can prove that the vape pen was modified or otherwise manipulated by the plaintiff, they have no defense to this action.
Talk to a Miami Personal Injury Lawyer Today 
The Miami personal injury attorneys at the office of Alan Goldfarb, P.A. file lawsuits on behalf of clients injured by defective products. Call us today to schedule a free consultation and discuss your situation in greater detail.
Source:
lawstreetmedia.com/tech/samsung-sued-over-exploding-lithium-ion-vape-pen-batteries/