Analyzing the Wright Medical Hip Lawsuits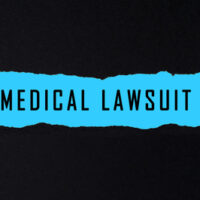 Wright Medical Technology and MicroPort Orthopedics manufactured hip replacement technology under the names, Conserve Total Hip Implant System, Conserve Total A-Class Advanced Metal Hip Implant System, Conserve Resurfacing System, Dynasty Hip Implants, Lineage Hip Implants, and Profemur. These hip replacements have been the subject of multi-state class-action lawsuits alleging that the medical technology was defective. In this article, we'll discuss the lawsuits.
A Timeline 
In 2015, MicroPort Orthopedics began receiving word that their hip replacement technology was failing at a higher rate than normal. About one in every five patients who received Profemur hip replacements required additional surgery after an average of 4.5 years. MicroPort purchased Wright Medical's hip division. MicroPort was required to recall over 10,000 devices that year.
Wright introduced the hip replacements to the market in 2003. It did not take long before lawsuits started being filed. One man who received a hip replacement in 2005 was back in surgery six years later due to elevated chromium and cobalt in his blood. During the subsequent surgery, his hip spontaneously dislocated. The man is still in pain today.
Later, more and more individuals began experiencing serious problems with their hip replacements. The Profemur technology was based on a metal-on-metal design that left small scrapings of metal in the body. This resulted in impacted tissue dying, severe pain, device failure, and potential fatality.
Device failures were common. Patients reported that their hip replacement began to loosen, their joint dislocated, their bones fractured, infection, and sometimes the metal itself corroded. Those that required additional surgery faced uncertain prognoses. Some patients are left with permanent neurovascular damage, hematoma, internal hemorrhaging, and in the worst cases, death.
Wright issued a significant number of recalls and faced over 1,200 lawsuits. While medical technology is a lucrative industry, paying out massive settlements to 1 of every 5 patients is not a successful business model. After losing two of their early lawsuits, Wright settled the remainder for a reported $240 million. A second settlement was entered for $90 million bringing the total to $330 million.
Medical Device Failure Lawsuits
When a medical device fails, most laypeople don't understand why. There could be one of two reasons. The first reason involves the doctor improperly installing the device. The second reason involves some manufacturing or design defect that makes the device unsuitable for its expressed purpose. In many cases, the medical device company will blame the doctor while the doctor blames the device. However, when you're facing 1,200 lawsuits, it's hard to blame anyone but yourself.
Talk to a Miami Personal Injury Attorney Today
If you've been injured by a negligently designed or manufactured product, call the Miami personal injury attorneys at the office of Alan Goldfarb, P.A. today to schedule a free consultation and learn how we can help.
https://www.goldfarbpa.com/british-family-sues-royal-caribbean-after-baby-becomes-amputee/