Shark Tank Star Faces $2M Lawsuit After Boating Accident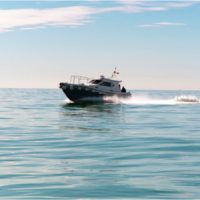 Shark Tank star Kevin O'Leary was with his wife in Miami Beach relaxing just recently despite a $2 million wrongful death lawsuit hanging over their heads in Ontario, Canada. The horrific boating accident left two Ontario residents dead. Their families have filed a wrongful death lawsuit against the O'Leary family alleging negligence. In this article, we'll discuss this lawsuit and boating accidents in general.
The Case Against O'Leary
Mrs. O'Leary was reported to have alcohol on her breath immediately following the crash. Boating while intoxicated is illegal, even in Canada. She also claims that she drank some vodka after the accident and not before boating. A breath test revealed that she did have alcohol on her breath.
Can the police determine how much alcohol she drank and when it was consumed? Yes, there is something called retrograde extrapolation that is employed by law enforcement to determine a driver's BAC at the time of a crash. Whether or not you believe that law enforcement is capable of making that scientific deduction depends on how much faith you put in law enforcement forensics.
Linda O'Leary is facing 18 months behind bars for her role in the two boaters' deaths. Police initially stated that she was not inebriated when the crash occurred, but she did have alcohol on her breath after the accident. The charges have since been reduced to "careless operation of a vehicle" which is similar to an infraction in the United States, less than a crime, but more than nothing. After the family of one of the victims became aware that Linda would not be facing charges for the deaths, they filed a lawsuit against the O'Learys.
Problems for the Plaintiffs
The O'Learys vehemently deny that alcohol was a factor in the crash. They are seeking to limit damages against them to $1 million under the Marine Liability Act. They have also filed a $3 million lawsuit against another boat that was involved in the crash. This boat did not have headlights on and the driver was cited for this failure. The O'Leary's will blame the operator of that boat for the lawsuit. They will further claim that the plaintiffs have not elected to file a lawsuit against the other boaters because their pockets aren't deep enough. In truth, that is a consideration when filing a lawsuit.
Regardless of whether the lawsuit is filed in Canada or Florida, the same rules basically apply. The Canadians operate on a system of pure comparative negligence which means multiple parties may be assigned some of the blame, including the plaintiff. However, even if the O'Leary's are only assigned 1% of the blame, the plaintiffs can collect damages, but only 1% of their total damages. So the lawsuit has risks.
Talk to a Miami Personal Injury Attorney Today
If you've been injured in a boating accident, you may be able to sue the other boater for damages. Call a Miami personal injury attorney at the office of Goldfarb, P.A. today to schedule a free consultation and allow us to begin building your case immediately.
Resource:
dailymail.co.uk/tvshowbiz/article-9241543/Shark-Tank-star-Kevin-OLeary-wife-enjoy-Miami-beach-despite-facing-2M-wrongful-death-lawsuit.html
https://www.goldfarbpa.com/nutribullet-blenders-explode-claims-lawsuit/