Suing for a Miami-Dade County Truck Accident Depends on Liability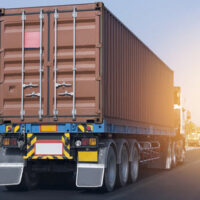 In February 2017, a 53-year-old man was killed by a truck on State Road 90, according to Patch. The accident happened west of SW 158 Avenue. According to Florida Highway Patrol, the truck driver allegedly hit the individual around 1 p.m.
The 53-year-old man was returning to his vehicle, 1999 Chevrolet Prizm, located along the right shoulder of the highway. The truck allegedly hit the rear of the Prism along with the driver. Florida Highway Patrol is currently investigating the accident. It's unknown whether the truck driver will be charged with a crime or cited for any traffic violations.
Miami-Dade County had More than 1,400 Commercial Vehicle Accidents in 2015

According to the Florida Department of Highway Safety and Motor Vehicles, the number of commercial vehicle accidents decreased by 1.58 percent from 2014. A commercial motor vehicle is used to transport passengers or cargo from one place to another. The motor vehicle is generally larger than a passenger vehicle.

A truck accident may have occurred because of a series of factors. These factors may not involve negligence. This means the accident was an unfortunate accident and no one is at fault. However, if a truck accident happened because of negligence, filing a personal injury claim depends on who was at fault.
Negligence in Miami involves a Driver's Actions Causing a Truck Accident
Negligence occurs when a driver fails to operate a motor vehicle in a reasonable manner, and that failure leads to damage. Every person operating a motor vehicle in Florida has a duty to pedestrians, passengers and other drivers.
For instance, a truck driver must watch out for all drivers stopped on the shoulder of the highway. If another truck driver of reasonable skill would have watched out for an individual walking to his car on highway's shoulder, the truck driver who caused the accident would be liable. This means the truck accident was preventable and the truck driver had a duty to avoid harming the individual on the shoulder of the highway.
In a truck accident, more than the truck driver could be liable for the accident. Other parties who could be sued are:
Trucking companies who encourage bad behavior or failed to regulate their drivers. Encouraging bad behavior may include encouraging their drivers to drive more than sleep to get to their destination.
Tractor trailer manufacturers who may have made a defective part. The defective part may have led to the truck accident.
We Have Experience Fighting for Victims Harmed in a Truck Accident
Truck accident injuries can range from minor to serious. Unfortunately, these accidents could cause devastating injuries or even death. If you or a loved one was hurt in a Miami truck accident, contact us for help. We will fight for compensation for you. Contact us at the office of Alan Goldfarb, P.A. for a free consultation to learn more about obtaining money to help you recover from your injuries.
Resources:
patch.com/florida/miami/53-year-old-man-killed-truck
flhsmv.gov/pdf/crashreports/crash_facts_2015.pdf