Hit and Run Accident – Am I Left Holding the Bill?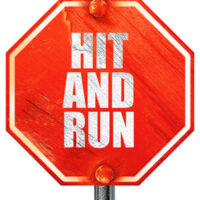 You are driving on 2nd Street in Miami when, out of nowhere, another driver slams into the back of your vehicle. Your airbag deploys smacking you in the face. By the time you realize what happened and check to see who hit you, the reckless driver fled the scene. You are left there with a damaged vehicle and physical injuries. Since you do not have the other driver's insurance information, are you left to pay all of your expenses out of pocket? The answer depends on whether you have uninsured motorist coverage on your own automobile insurance policy.

What is Uninsured Motorist Coverage?
Under Florida law, automobile insurance companies are required to offer uninsured and underinsured motorist coverage to policyholders. It is a vital form of coverage that can be accessed if you are the victim of a hit-and-run accident, or if the negligent driver does not have auto insurance. It is strongly recommended that you maintain sufficient uninsured motorist coverage. Many auto insurance companies give policyholders the option to reject this form of coverage, but doing so exposes you to the risk of getting hit by a driver lacking insurance coverage and you are left to bear the financial burden of the wreck.
Florida's somewhat lax policies concerning uninsured motorist coverage have contributed to the fact that the state has one of the highest rates of uninsured motorists in the United States. Approximately 20 percent of drivers in Florida fail to carry any form of automobile insurance coverage. This reinforces the position that you need to have some form of uninsured motorist coverage on your policy to protect you and your family.
Coverage Extends Beyond Your Vehicle
Uninsured motorist coverage protects you and your family members, even if you suffered an injury while traveling in a vehicle other than your own. For example, if you were a passenger in your friend's vehicle that got sideswiped in Fort Lauderdale. If there is no accessible auto insurance coverage for the at-fault driver, you can still file a claim with your own auto insurance policy.
Filing an Uninsured Motorist Claim
Many people mistakenly believe that filing an injury claim under their own insurance policy will be "easier" than filing a claim against the negligent driver's policy. Not true. Insurance companies are only concerned about their bottom line and generating as much profit as possible.
This includes your auto insurance company. This means your auto insurance company will likely deploy the same delay and obfuscation tactics that would be used by the other driver's insurance company in an effort to reduce or deny a claim.
Haggling with insurance companies can be stressful and overwhelming. That is why you should hire an experienced Miami car accident attorney to help guide you and to deal with the insurance company. You should be focused on recovering and getting your life back in order after the accident.
Speak to a Car Accident Lawyer Today
The Miami lawyers at the office of Alan Goldfarb, P.A. are here to help you and your loved ones after a serious auto accident. We have decades of legal experience and are ready to take your case all the way to trial, if necessary. Call our office to schedule a free consultation.
Resource:
leg.state.fl.us/STATUTES/index.cfm?App_mode=Display_Statute&URL=0600-0699/0627/Sections/0627.727.html