Three Things You Need To Know About A Contingent Fee Agreement With A Miami Car Accident Attorney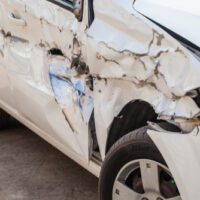 If you or a family member was injured in a car accident, you may be looking for the services of a personal injury attorney. The practice of personal injury law is unique in that most law firms that specialize in this area of law operate on a contingent fee basis. This basically means the law firm does not ask you pay any type of fee upfront and is only compensated if, and when, you are compensated. Below are three important things you need to know when reviewing a contingent fee agreement with an attorney.
Tip No. 1 – Contingent Fee Agreements Specify the Percentage Amount the Attorney Will Receive
The agreement you sign with the attorney should clearly state the percentage the attorney will receive. Do not sign an agreement that only includes vague language about "still-to-be-determined" percentages.
Tip No. 2 – You Have the Ultimate Authority to Approve or Deny a Settlement
It is important to understand that, as the client, you retain the ultimate authority on whether to accept or decline a settlement offer from the other driver's auto insurance company. You may have heard stories of people being pressured to settle a car accident case because the lawyer wanted to get a quick settlement. To be clear, such stories are not the norm. The overwhelming majority of car accident lawyers in Miami and elsewhere want to help their clients secure the largest amount of compensation possible to ensure the client is taken care of going forward.
Tip No. 3 – Case Expenses Will Be Deducted from the Amount Recovered
Most Miami personal injury lawyers will pay the costs and expenses associated with litigating your case, then deduct those costs when the case is resolved. This is required in most states as a rule of professional conduct.  So do not be surprised if you notice a list of case expenses deducted from your settlement. Those costs typically include the following:
Ordering copies of your medical records
Ordering a copy of the accident report from the police department
Cost of retaining an expert witness;
Cost of scheduling and conducting a deposition;
Reimbursing any outstanding medical treatment liens; and
Court filing fees
The general rule is that the longer the case goes on and the more complex the legal issues, the higher the case costs will be.
Communicate with Your Attorney
If you have questions or concerns about the stated percentages in your contingent fee agreement or the stated case expenses, the best course of action is to sit down and talk with your attorney. It is important to remember that the attorney is focused on getting you an optimal financial recovery and should be readily able to discuss the terms of any settlement with you in detail.
Contact a Miami Car Accident Lawyer Today
If you or a loved one suffered a serious bodily injury in a car crash caused by another driver's negligence, the benefits of retaining an experienced Miami car accident attorney outweigh any potential risks. Contact Alan Goldfarb, P.A. today to schedule a free case review.