Multi-Vehicle Accident In Pembroke Pines Results In Multiple Injuries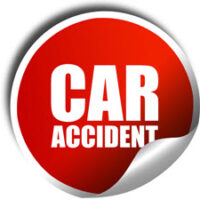 When vehicles collide, even at relatively modest rates of speed, the damage inflicted upon the drivers and passengers in the vehicle can be quite severe. Take, for example, the four-vehicle collision that occurred in Pembroke Pines.
The operator of a 2009 Chrysler approached the intersection of University Drive and Johnson Street when they crashed into three other vehicles that were stopped at a red light. Reports indicate that three passengers in one of the hit vehicles suffered injuries and had to be transported to Memorial Hospital, according to the Sun-Sentinel.
Unfortunately, serious car wrecks are fairly common in and around Florida. In fact, according to the National Safety Council, car wreck deaths increased by 43 percent during the first six months of 2016 when compared to the same data from 2014.
Nationally, the numbers are not much better. Traffic deaths increased by nearly 10 percent for the whole country in the first six months of 2016 compared with the same period in 2015, according to the Tampa Bay Times. Approximately 19,100 people died on roads and highways in the United States during the first six months of 2016. That's roughly 18 percent more than two years ago. If that was not bad enough, close to 2.2 million people reported suffering serious bodily injuries in the first half of 2016.
What To Do If You are Hurt in a Car Accident
If you or a family member was seriously injured in an automobile collision caused by the careless or reckless actions of another driver, you have the right to pursue financial restitution for your harms and losses. In Florida, you can access an immediate source of financial recovery through Personal Injury Protection (PIP) benefits. All Florida residents are legally obligated to carry PIP benefits under their auto insurance policy.
This is because, under Florida Statute § 627.730, the Sunshine State is considered to be a "no fault" jurisdiction. Basically, this means an auto insurance company is generally obligated to cover certain medical expenses and lost wages up to a specific amount, regardless of which driver was considered to be at fault for causing the wreck.
Unfortunately, the PIP laws in Florida have been modified in recent years to be less generous and more restrictive in the types of treatment, and injuries, will be covered. For example, most drivers are only required to carry up to $10,000 in PIP benefits. This means if your harms and losses exceed $10,000, you will need to take legal action through a personal injury claim to be fully reimbursed for your damages. If you file a personal injury claim, you can seek monetary compensation for:
Lost income
Hospital bills
Rehabilitative care expenses and prescription medications
Pain and suffering
Contact a Miami Car Accident Lawyer Now
Contacting a Miami car accident attorney is the right decision because it is a low risk, high reward proposition. It is low risk because a personal injury attorney does not charge you anything for a consultation and most injury attorneys work on a contingency fee basis, meaning they only get paid when you get paid. Reach out to Alan Goldfarb, P.A. today to learn more.
Resources:
sun-sentinel.com/local/broward/pembroke-pines/fl-sb-pembroke-pines-four-car-crash-20171216-story.html
tampabay.com/news/publicsafety/accidents/florida-near-top-of-list-as-traffic-fatalities-nationwide-continued-to/2290645