Toxic Exposure to Ethylene Oxide Results in Lawsuits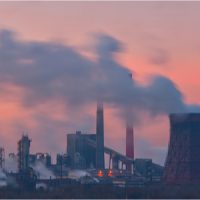 Those who have either worked at plants where ethylene oxide is found or residents that live near plants that emit ethylene oxide have filed lawsuits against various companies who they say are responsible for their cancer or other types of blood disorders. Both the EPA and the International Agency for Research on Cancer (IARC) have designated ethylene oxide a cancer-causing substance.
What is Ethylene Oxide?
Ethylene oxide is an industrial chemical used to produce solvents, antifreeze, textiles, detergents, polyurethane foam, and other chemicals. It is sometimes used to sterilize spices, cosmetics, and other consumables because it can kill bacteria.
Those exposed to large quantities of ethylene oxide will experience eye pain and sore throat. If the exposure is severe enough, it can cause convulsions, dizziness, nausea, and vomiting. Ethylene dioxide is considered a "probable carcinogen" by the EPA, which is the highest grade a substance can get. Exposure to the chemical is linked to leukemia, spontaneous abortion, nerve damage, muscle weakness, and cognitive problems.
Working with Ethylene Oxide 
OSHA and the EPA place strict standards on ethylene oxide exposure. Companies that violate these orders may be subject to fines and lawsuits filed by employees, third parties allowed onto the site, or residents from nearby neighborhoods who have been exposed to far more ethylene oxide than is allowed by OSHA. These may result in lawsuits filed on behalf of injured employees, invitees onto the site, or residents of neighborhoods afflicted by ethylene oxide. The EPA sets emission standards to prevent ethylene oxide exposure to such an extent that it would result in cancer.
Ethylene Oxide Lawsuits 
Right now, lawyers all over the country are examining plants that produce ethylene oxide to ensure that they are in compliance with OSHA and EPA standards on exposure, disposing of the chemicals properly, and ensuring that their employees are safe while on the job.
These claims are in the early stages and no settlements or jury verdicts have come in yet. Part of the difficulty with such a claim is proving that cancer rates are higher in areas exposed to ethylene oxide than other sampled areas without similar factories. Lawyers need to show that either company that was producing the dangerous chemical failed to meet the expectations of government regulators or otherwise failed in their duty of care to their employees and surrounding neighborhoods.
Even still, proving that one individual's cancer is the result of exposure to one company's chemical is tricky. But a higher uptick in the incidences of specific kinds of cancers, blood disorders, or other medical problems related to ethylene oxide exposure could be enough to sway a jury or force a settlement.
Talk to a Miami Toxic Exposure Lawyer Today 
Have you been exposed to a toxic chemical and are now suffering as a result of it? Call the Miami personal injury attorneys at the office of Alan Goldfarb, P.A. today to learn more about how we can help.
Resource:
osha.gov/OshDoc/data_General_Facts/ethylene-oxide-factsheet.pdf
https://www.goldfarbpa.com/covid-19-deaths-in-nursing-homes-spark-rage-and-lawsuits/