Woman Struck in Head by Bird Sues Disney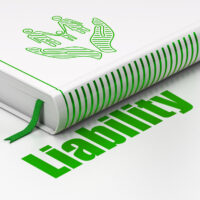 In a scene straight out of Alfred Hitchcock, a woman is claiming that she was struck in the head and "attacked" by a bird while on the docks at Disney. Does her case seem a little far fetched? We'll take a look at the injury, how it occurred, and whether Disney can be held liable for it in the following post.
Damages and Injuries
The woman claims that, as a result of the bird, she suffered traumatic brain injury, neck injuries, and herniated discs that required surgery. The woman further claims that this resulted in permanent disability, loss of wages, and pain and suffering. She is seeking damages in excess of $15,000.
Evaluating the Quality of the Case Against Disney
While a case like this seems like a bit of a stretch, it is subject to the same laws and rules as any other personal injury lawsuit. In this case, you have a premises liability suit that alleges that Disney did not do enough to prevent injuries to guests who were enjoying grounds. Essentially, a lawsuit like this would follow all the same rules as a premises liability suit.
There are two elements to a premises liability suit. The first is that Disney knew or should have known about a potential threat. The second is that there was some way to prevent it and they did it. If injuries result from either failure, then Disney can be held liable, even for "act of bird".
However, this is much more difficult to prove than it sounds. For a premises liability lawsuit to be successful, the plaintiff must be able to establish that the event that precipitated the injury was foreseeable.
How the Plaintiff Can Win This Case
The plaintiff alleges that Disney knew that the area where the woman was attacked was a seasonal nesting place for birds. By even allowing patrons to access that area, Disney put their guests in danger of being potentially assaulted by birds. Since Disney was aware of the danger and an obvious remedy was available, Disney was negligent for the woman's injuries and should be held liable for repaying her medical expenses, lost time from work, and pain and suffering.
How the Plaintiff Can Lose This Case
Regardless of the strength of the law behind the plaintiff's case, juries just don't like paying out plaintiff's when it's not the defendant who is directly responsible for their injuries. In this case, you have a bird as the main culprit. At least one juror is going to say, "How can we hold Disney responsible for acts of birds?" and eventually, "Does this mean I can be held responsible for something that birds do?" The plaintiff's attorney will need to establish that, not only is Disney responsible for the acts of birds, but that an injury like this was inevitable and it's their poor client who ended up paying the price.
Talk to a Miami Personal Injury Attorney Today
If you've been attacked by a bird or otherwise injured, you should talk to a personal injury attorney about the merits of a lawsuit. The Miami premises liability attorneys at the office of Alan Goldfarb, P.A. has helped several injury victims receive compensation for their injuries. Talk to us today!
Resource:
miamiherald.com/news/state/florida/article230938928.html
https://www.goldfarbpa.com/walmart-sued-in-premises-liability-case/