Daughter's Facebook Post Costs Father Settlement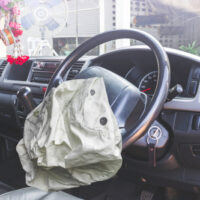 Personal injury attorneys hate social media. Not only does it cost our clients and attorneys hundreds of thousands of dollars each year, it's also (arguably) responsible for the degeneration of American political discourse. If you've just won a major settlement, the best tip that we can give you is: Don't brag about it on social media—especially if that settlement was signed under a confidentiality agreement.
While confidentiality agreements are a mixed blessing, they are also legally binding. In fact, as this family found out, a misplaced Facebook post could end up costing you $80,000.
What Happened?
A school teacher who claimed he was unlawfully discharged based on age discrimination agreed to an $80,000 settlement with the former school he worked at. His daughter bragged about the settlement on Facebook saying that it would pay for their vacation to Europe this summer. The post was widely circulated among students of the school and eventually made its way to the administration (and its attorneys) who later claimed it breached the agreed upon confidentiality agreement. The settlement was tossed.
While this isn't the end of the road for the family, it does mean that they will be delayed in any settlement offer they receive. It also means more money out of their pocket and a potential trial that may be quite costly. On the upside, the family may be awarded an even larger settlement from a sympathetic jury, but it will be several years before they see a dime of that money.
The moral of the story is: If you're happy with your settlement, contain your joy to a non-public forum.
Social Media is Your Enemy
Personal injury lawyers always advise our clients to take down social media accounts while litigation is pending. The sense of this is to prevent a critical slip up that an insurance adjuster or a defendant can use against you in negotiations.
We've seen this happen before. Let's say that you've just been in a car accident and you have serious injuries that will keep you out of work and major medical expenses. Your grandma asks you how you're doing. You say: "Oh, I'm fine, grandma. I'm feeling much better now. Thanks!" Now, you have every incentive to put your grandma's mind at ease. But the insurance company is looking at this and thinking that they can use it against you. Setting your profiles to private in some cases isn't enough. Insurance adjusters and defense attorneys may still find a way to get that information.
The safest option is to disable your social media accounts until after the period of litigation is over. If you simply can't live without social media for that period of time, then you need to be aware of how every post you make can have a serious consequence to your lawsuit. These same people will hire private investigators to snap compromising footage to destroy your case. They're not playing around.
Talk to a Miami Personal Injury Attorney
The Miami car accident attorneys at the office of Alan Goldfarb, P.A. litigate a number of injury complaints against negligent parties. If you've been injured, talk to us today to set up a free consultation.
Resource:
theepochtimes.com/girls-facebook-post-costs-family-80000_2907448.html