Young Woman Loses Life In Miami Lakes Hit-And-Run Accident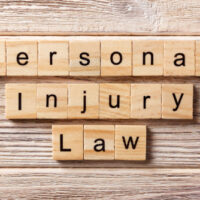 There is no reasonable justification or excuse to leave the scene after you hit a pedestrian. In fact, you are legally obligated to remain at the scene and notify the authorities of the collision. If you flee the scene and leave an injured person behind, you could be charged with a felony criminal offense.
Unfortunately, despite the legal requirement to remain at the scene of an accident, some motorists opt to throw caution to the wind and flee the scene of a collision. Take, for example, the heartbreaking and tragic accident that occurred between Miami Lakes Drive and Fairway Drive.
Police suspect a 26-year-old woman carrying a bag of food was attempting to cross Fairway Drive when she was hit by someone operating a Mercedes Benz C-Class.  The young woman died at the scene and her body was discovered by a passerby, according to Local 10 News.
Hit-and-Run Accidents a Serious Safety Issue in Florida
The number of hit-and-run accidents in Florida has increased from roughly 72,000 in 2012 to nearly 100,000 in 2016. In fact, hit-and-run collisions accounted for approximately one quarter of all crashes in the state in 2016, according to The Sun Sentinel.
The Florida Department of Highway Safety and Motor Vehicles reports that a large percentage of motorists and pedestrians involved in these types of accidents suffer horrific injuries or, even worse, lose their lives. For example, approximately 46 people were killed and 362 were injured in hit-and-run accidents just in the counties of Broward, Palm Beach, and Miami-Dade.
Pursuing Financial Restitution After a Hit-and-Run Accident
If you or a family member suffered serious injuries in a hit-and-run accident, you may be concerned about the financial ramifications of the accident and how you are going to be able to cover important fixed expenses such as your monthly rent, car payment, student loan payment, etc. Even if you have health insurance, you could be looking at paying a few thousand dollars to cover a deductible.
Do not worry. There are multiple ways to pursue financial restitution after this type of accident. First, you can file a claim to access PIP benefits. Every driver in Florida must carry at least $10,000 in PIP benefits and you can access this coverage right away, regardless of fault.
If the reckless hit-and-run driver is never located, you have the option to file an additional claim through the uninsured/underinsured motorist coverage of your own auto insurance policy. This is coverage you can access if your damages are in excess of the $10,000 that is available through PIP.
Speak to a Miami Hit-and-Run Injury Lawyer Today
If you find yourself seriously injured as a result of a hit-and-run, our team of Miami car accident lawyers are ready to help. We will work tirelessly to ensure all available sources of financial recovery are pursued on your behalf. Contact the legal team at the office of Alan Goldfarb, P.A. today to schedule a free consultation.
Resources:
local10.com/news/crime/woman-killed-in-hit-and-run-crash-in-miami-lakes
sun-sentinel.com/local/broward/fl-reg-hit-run-davie-boynton-20170626-story.html