Amtrak Derailment Becomes Latest Train Tragedy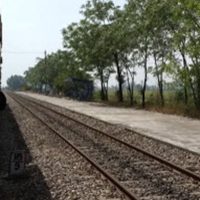 Amtrak. Now there is a can of worms. A recent train derailment in Montana led to the deaths of three passengers and injuries to countless others. Seven have stepped forward to file lawsuits against Amtrak for the derailment. In most cases of Amtrak derailments, the conductor was simply going too fast for the track.
Much like roads, tracks have speed limits, but for different reasons. While you won't lose control of a train because of traffic, the tracks themselves have speed limits related to curves and the quality of the track. When the conductor fails to account for the track's speed limit, you'll see derailments like this.
Understanding Amtrak lawsuits 
Amtrak is unique. In the 1960s, the federal government bailed out the train industry which was suffering from major loss of passengers. This gave rise to songs like Arlo Guthrie's City of New Orleans, named for a train with the "disappearing railroad blues." So the government stepped in and bailed out the train industry. Prior, Amtrak had been a privately owned company. Once it began getting government funding, issues related to liability became clouded. Was Amtrak protected by sovereign immunity? Was Amtrak a private company or a government agency?
None of these questions were ever answered completely. Instead, a hybrid class was made up of special exceptions that only applied to Amtrak.
Because Amtrak is partially a government project (but not a government agency) it does have certain protections for sovereign immunity. But that's not the problem. The problem is that Amtrak suffers no liability for lawsuits filed against it. Instead, these lawsuits are paid out of the public coffers by public funds. Essentially, when Amtrak gets hit with a $200 million settlement or verdict, Amtrak doesn't suffer the consequences of paying their profits over to plaintiffs. This has resulted, some claim is a very poor track record (no pun intended) of safety concerns and violations.
What else can Amtrak do that a private company can't? 
Amtrak has the ability to force plaintiffs into arbitration. While some private companies do this with ticket stubs, Amtrak has more leeway to force the matter into arbitration and avoid a jury trial. If every company had the same power, business-first protectionists would be doing backflips of glee in the streets. However, an attorney representing the plaintiffs is challenging Amtrak's authority to move the case into arbitration by saying that the court is denying his clients their Constitutional right to a jury trial.
Further, plaintiffs may have their damages capped by sovereign immunity and have less leverage in lawsuits against Amtrak than they would another defendant. Plus, Amtrak gets the unlimited resources of the federal government to defend themselves, while simultaneously not having to worry about the bill once it's been attached to their negligence.
So, ride Amtrak at your own risk.
Talk to a Miami Personal Injury Lawyer Today 
If you've been injured due to the negligence of a mass transit provider, call the Miami personal injury attorneys at the office of Alan Goldfarb, P.A. today to schedule a free consultation and learn more about how we can help.
Source:
miamiherald.com/news/business/article254761657.html