Apartment Fire Claims Life In Deerfield Beach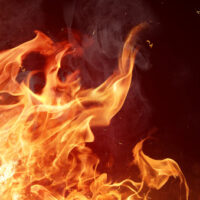 Residents of an apartment building in Deerfield Beach are starting out the new year with the loss of one of their neighbors after a fire broke out in one of the eight units in the building's wing. Firefighters who responded to the late afternoon call needed only about fifteen minutes to extinguish the fire in the second-floor apartment, and no other apartments in the wing sustained damage; however, firefighters found the victim's body when they searched the scorched apartment.
An Encouraging Downward Trend In Apartment Fire Statistics
It is fortunate that there were no other victims as a result of the apartment fire; statistics provided by the National Fire Protection Association (NFPA) show that both the number of apartment building fires as well as the number of deaths due to those fires have decreased since the early 1980s. In the 35 years of records provided, the total number of apartment structure fires has decreased from over 143,000 in 1980 to about 95,000 in 2015 and civilian deaths have dropped from over a thousand to just over four hundred during that same time span.
Burn Complications
Whenever someone is involved in a fire, a number of injuries can result. The two types of injuries most commonly caused by fires include smoke inhalation and burns. Complications from both types of injuries can be severe and long-lasting; those stemming from burns more commonly result from third-degree burns. Though all burns, from first-degree to third-degree, can result in infection when bacteria enters the broken skin, or tetanus, which affects the nervous system and can lead to issues with muscle contractions, third-degree burn victims are at the greatest risk of additional complications such as blood loss or shock. Additional risks associated with more severe burns include hypothermia and hypovolemia. Hypothermia can result when the body loses excessive heat and reaches a dangerously low temperature in response to the injury – which seems counterintuitive when thinking of burn injuries, but true nonetheless; hypovolemia results from the body losing too much blood when it sustains extreme burns. Both of these conditions can be life-threatening and result in further complications if not treated promptly and properly after the victim sustains his or her burn injury.
The Importance Of Prompt, Proper, and Thorough Burn Treatment
As with so many other types of injuries, prompt and proper treatment can make a huge difference in a burn victim's recovery. Those who have suffered burns of a lesser degree are often able to avoid scarring and permanent damage with the right treatment, and risks of complications for victims of more severe burns can be lessened as well. It is important to recognize the need for physical treatment for the burn injuries; furthermore, in many cases, emotional or mental treatment may be necessary as well to achieve the fullest recovery possible.
Contact Us For Help With Your Burn Injury Case
If you have been injured in a fire and have sustained burn injuries, the Miami burn injury attorneys at the office of Alan Goldfarb, P.A. can help you to recover for your losses. Allow our experience with burn injury cases to work to your advantage as we help you to recover for your medical expenses, lost wages, and pain and suffering associated with your injuries. Contact us now to speak with an experienced attorney about your case and get started towards recovery today.
Resources:
nfpa.org/news-and-research/fire-statistics-and-reports/fire-statistics/fires-by-property-type/residential/apartment-structure-fires
local10.com/news/1-dead-in-deerfield-beach-apartment-fire