Fatal Construction Worker Fall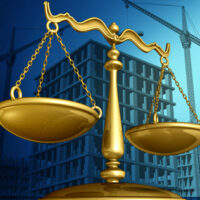 South Beach was the scene of a tragic construction site accident recently, when a construction worker fell from scaffolding on a condo undergoing renovations. According to reports, the man was on third floor scaffolding when he fell and, though he was transported to a local trauma center, he did not survive. The incident is currently under investigation but, in the meantime, his family struggles with their sudden loss.
The Fatal Four
Construction work is inherently dangerous; in fact, one out of every five deaths suffered by workers claims the life of someone in the construction industry. Out of all the types of fatal accidents, falls are one of the most common causes of death among construction contractors. In 2014, this category alone accounted for seventeen percent of all fatalities among all workers. Falls are one of the four categories that make up what is known as the Fatal Four, which lead to more than sixty percent of all construction worker deaths. Besides falls, electrocutions, being struck by an object, and being caught in or between something round out the top four categories of construction worker deaths.
Scaffolding Statistics
Working on scaffolding is a common activity in the construction industry, and well over half of all construction workers find themselves performing this kind of activity as a regular part of their workday. Preventing accidents associated with this activity by providing better training or safer work conditions would doubtlessly save thousands of injuries and needless deaths. In many, if not most, workplace accidents that occur while working on scaffolding, the worker is injured either as a result of the scaffolding support giving out, after slipping from the scaffolding, or by a falling object striking them.
Workers' Compensation, Personal Injury Matter, Or Wrongful Death Action?
While employers are required to provide workers' compensation to those injured on the job while performing their job functions, this may not be the best option for those who have themselves suffered a workplace accident or who have lost a loved one in this manner. Depending upon the circumstances of your case, you may be able to achieve a better result by filing a lawsuit for personal injury or pursuing a wrongful death action. Speaking with an attorney experienced in construction accidents is the best way to know all of your options and which is best for you.
Have You Been Injured In A Construction Accident? Contact Alan Goldfarb, P.A.
If you or a loved one has been injured in a construction site accident, you are entitled to receive compensation for your injuries. Whether you need money for your medical bills, to replace wages from lost time from work, or even for pain and suffering stemming from the accident, the legal professionals at the office of Alan Goldfarb, P.A. can help you to receive everything you are entitled to. Our Miami attorneys will work with you to review the facts of your case and help you decide the best way to work towards getting the best possible results. Contact us now to set up your initial consultation today.
Resources:
osha.gov/SLTC/scaffolding/construction.html
osha.gov/oshstats/commonstats.html
local10.com/news/construction-worker-falls-off-scaffolding-at-south-beach-condo