Express Lanes Here To Stay – At Least For Now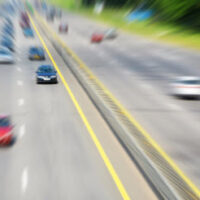 In the Miami area, most drivers are familiar with the express lanes on our highways and toll roads. Our legislation has allowed for the establishment of these express lanes and the collection of tolls to drive on them and there have been various efforts in recent times to make the lanes safer through the installation of poles to prevent what has become a common – yet dangerous – practice of lane diving. Though there has been some effort on the part of local legislators to get rid of the express lanes, it is not likely to happen anytime soon and, in the meantime, drivers need to ensure they practice safe driving techniques to prevent themselves from becoming a statistic.
Lane-Diving Dangers
Lawmakers advocating ending the express lanes cite the more than 12,000 accidents that have occurred on the express lanes in Miami-Dade County alone in the past three years. In fact, it is rare to read through the news or listen to a news broadcast without hearing about another accident on the express lanes and – often times, anyway – learn that lane-diving was potentially a factor in the accident. Lane diving is the practice of leaving the regular travel lanes to enter the express lane – or vice versa – dodging the lane-divider poles at high speeds as though one were on an obstacle course. Efforts made and money spent to install sturdier poles to discourage this practice have made little impact to date and, for this reason, the question of whether it is worth having the express lanes at the costs of accidents, lives lost, and injuries suffered is a valid one. Though signs warn drivers to not drive over the plastic poles and advise of the fines that can be assessed for getting caught engaging in this dangerous practice, drivers continue to do so. All too often, not only is the lane-diving driver involved in a crash, but at least one, if not multiple, other vehicles become involved as well. In one example out of many accidents over the last few months, three vehicles were involved in a chain-reaction crash that resulted in injuries, some quite serious, to occupants of the vehicles. Some of those injured included children. The accident was believed to have been caused by a fourth vehicle that dove from the express lanes back into the general traffic lanes and cut off the head vehicle; the other vehicles' drivers were unable to react quickly enough to avoid a collision.
When Injured In An Auto Accident, Contact Alan Goldfarb, P.A.
If you have been involved in an auto accident, you may be entitled to compensation for any injuries you have sustained as a result. At the office of Alan Goldfarb, P.A., we will review your case with you and help you understand your rights and responsibilities under Florida law. As experienced legal professionals, we will advise you of the best way to proceed with your case and how you may expect the legal system to work. The Miami attorneys at the office of Alan Goldfarb, P.A. are here to help you ensure you get the best possible results for your case. Contact us now to schedule your consultation at no cost or obligation to you.
Resources:
local10.com/traffic/i-95-signs-warn-drivers-not-to-jump-express-lane-poles
local10.com/traffic/lane-diving-driver-believed-to-have-caused-chain-reaction-crash-on-i-95
miaminewtimes.com/news/i-95-express-lanes-could-be-banned-under-proposed-law-finally-9044048
local10.com/travel/bill-filed-to-eliminate-express-lanes-on-florida-highways