College Student Hit and Killed Near Florida International University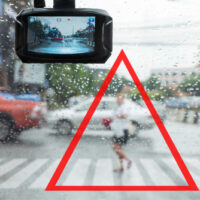 A freshman at Florida International University freshman died when she was hit by a car as she crossed a street near the school's main campus, according to the Miami Herald. The young woman was crossing Southwest Eighth Street at 109th Avenue when she was hit by a vehicle. The accident remains under investigation, as of the date of this posting.
Deadly Pedestrian Accidents Occur Far Too Frequently in Florida
The tragic death of an FIU student crossing the street adds to a disturbing trend taking place across the State of Florida. According to the Governors Highway Safety Association, there will likely be in excess of 600 car-versus-pedestrian accidents in 2017. That is the second highest rate in the United States, according to ABC 7 News. There have already been approximately 146 car-versus-pedestrian deaths in the state in 2017. Between 2004 and 2014, approximately 5,142 pedestrians were hit and killed by a vehicle while walking on a Florida street or sidewalk.
Pedestrian Accidents a Nationwide Safety Issue
The statistics are bad in Florida, but to be fair, the statistics are bad across the country. Nationally, it is estimated that over 6,000 pedestrians died in collisions with vehicles in 2016. That means 2016 was the first year in over 20 years with more than 6,000 pedestrian accident fatalities. An average of 13 people were hit and killed by a motorist each and every day while walking in 2014.
Between 2004 and 2014, the number of pedestrians who lost their lives in collisions with vehicles totaled 46,149. If that was not bad enough, studies have shown that you are 7.2 times more likely to get killed walking down the street than from a natural disaster like a tornado or hurricane.
Understanding Your Legal Rights as a Pedestrian Accident Victim
If you or a family member was hit and seriously injured while crossing the street or walking along a sidewalk, you may be able to pursue compensatory damages from the negligent driver who hit you.
If you own a vehicle, you can access up to $10,000 from Personal Injury Protection (PIP) coverage that is mandated under Florida law. If you do not own a car, the other driver's PIP insurance will likely cover your immediate medical expenses and lost wages. Since Florida is a "no fault" state, you can access this PIP coverage without having to establish liability on the driver.
Recoverable Financial Restitution in a Pedestrian Accident Claim
If you suffered serious, life-altering injuries after being hit by a vehicle, you can pursue compensation for the following harms and losses:
Medical bills, including ambulance bills, ER care, physical therapy, medications, and so forth.
Lost wages, if you are forced to take time off of work to recuperate. If your injuries are catastrophic and you become permanently disabled, you can also pursue future lost wages.
Pain, suffering, emotional trauma, stress, mental anguish, and other intangible harms you were forced to endure as a result of the accident.
Speak to an Experienced Miami Pedestrian Accident Lawyer Today
If you or a loved one was hit by a car, you need experienced and aggressive representation to get the maximum amount of financial restitution for your harms and losses. That is why you should call the office of Alan Goldfarb, P.A. in Miami and schedule a free case review.
Resources:
mysuncoast.com/news/local/pedestrian-fatality-rates-on-rise-in-florida/article_8990bd64-1e26-11e7-b482-4fb5104a5d71.html
miamiherald.com/news/local/community/miami-dade/article168311167.html