Elderly Man Assaulted on Metromover Files Lawsuit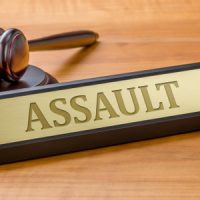 A 73-year-old man was on his way home from work when he was attacked by another man. The man who attacked him stole $30, then proceeded to change his clothes. The elderly man attempted to leave the area but was attacked again by the same assailant. The entire exchange was caught on video. At no point during that time period did anyone from Allied Universal Security Services ever make an attempt to intervene or even so much as alert anyone that the assault was happening. Two minutes before the assault occurred, a security vehicle could be seen doing not much of anything in the area.
Now, the victim has filed a negligent security lawsuit against Allied Universal Security Services. He is seeking to recover damages related to his medical expenses and pain and suffering.
Understanding Negligent Security Lawsuits
Negligent security lawsuits are filed under the theory of premises liability. To successfully win a premises liability, you must be able to prove that the defendant neglected to address a knowable danger. This can be a trip hazard or it can mean a lack of security that puts customers at risk.
In this case, the City of Miami contracts metro security to Allied Universal Security Services. This company should have been on the lookout for robberies as two had occurred in the days leading up to this assault. Instead, they appeared to have vacated the area where the incident occurred, and just not done anything about the beating that was being recorded by the camera.
The security firm would take on liability in that case since they are the ones who are entrusted with providing security. Miami-Dade Metro may also be liable for failing to properly ensure that their security contractors were doing their jobs properly.
When an incident like this is spotted by someone ostensibly manning the security monitors, it is expected to be called in immediately so that armed security can intervene on the victim's behalf. In this case, the victim got beaten, then the assailant had time to change his clothes, all in full view of the security monitors, and come back to beat him again. In this case, it is not apparent that security did anything to help the injured man or prevent him from taking a beating. They just weren't there.
Derivative Sovereign Immunity 
Sovereign immunity is the doctrine that the state and government actors are immune from injury liability. All states have tort laws that protect the government from very high settlements and make the process more difficult for plaintiffs. Further, the government may establish that it is completely immune to personal injury cases in some situations.
In the case of contractors, sovereign immunity can be extended to contractors given that the government exerts a specific amount of control over them. This is generally established by contract. The security company will likely argue that they are protected by sovereign immunity while the plaintiffs argue the opposite.
Talk to a Miami Personal Injury Lawyer
If you've been the victim of an assault on private property, you may be entitled to recover damages for your injuries. Call the Miami personal injury attorneys at the office of Alan Goldfarb, P.A. today to schedule a free consultation and discuss the matter further.
Resource:
nbcmiami.com/news/local/elderly-man-assaulted-on-metromover-suing-security-company/2306899/
https://www.goldfarbpa.com/jacksonville-will-hold-first-ever-virtual-trial/