British Family Sues Royal Caribbean After Baby Becomes Amputee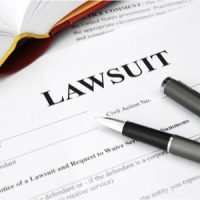 A nine-month-old baby was left a triple amputee after she got sick aboard a Royal Caribbean cruise ship. The family is now suing Royal Caribbean for a failure to render adequate medical care. In this article, we'll take a look at the lawsuit and the family's allegations.
What Happened? 
The family says that everything was great for two days before their daughter, Phoebe, became ill. Her parents say that the girl began vomiting during the night, and she was still vomiting in the morning, so they took her to the infirmary where the doctor diagnosed her with acute gastroenteritis. The family was ordered to quarantine in their cabin and sent Phoebe back with pain medication.
After, the parents were struggling to keep their daughter conscious and she began running a fever as high as 103.8 degrees. The family defied the quarantine order and brought their daughter back to the infirmary where a nurse called another doctor who told them to give her ibuprofen and return to their cabin. On their way back to the cabin, Phoebe began "violently" vomiting. The family pleaded with the on-call doctor to take a look, but the doctor told the nurse to continue with the ibuprofen and send them back to their room. A few hours later, Phoebe developed a rash, so they went back. The doctor told them she was cold and put socks on her. The complaint states that after this visit to the infirmary, Phoebe's medical notes say that she was 'ok' and 'feeling better' with no mention of the rash the parents complained about.
A few hours later, the family returned to the infirmary and refused to leave. There was no doctor present in the infirmary. Over the next four hours, Phoebe's rash and other symptoms worsened. Three hours later, a doctor arrived. Phoebe's grandmother was able to convince the doctor that she had an infection and Phoebe was given antibiotics for the first time, 16 hours after her first visit.
Eventually, Phoebe would be diagnosed with bacterial meningitis. This form of meningitis has a 50% mortality rate when left untreated. Despite the fact that the infection had already begun destroying her limbs, the family was refused a request for an airlift to the nearest hospital. The family was allowed to leave the next morning but was not given a medical priority disembarkation order.
As a result of the delayed treatment, Phoebe was placed on dialysis and the tissue damaged by the infection was removed. One hand and both of her feet were removed as a result of the treatment.
Talk to a Miami Personal Injury Attorney
If you or someone you love has been injured as a result of medical negligence, call the Miami personal injury attorneys at the office of Alan Goldfarb, P.A. to schedule a free consultation and learn more about how we can help.
Resource:
usatoday.com/story/travel/cruises/2020/10/01/royal-caribbean-sued-over-babys-illness-leading-amputations/3508436001/
https://www.goldfarbpa.com/volcano-bay-waterslide-is-the-subject-of-73-injury-claims/