Johnson & Johnson Targeted in Opioid Lawsuit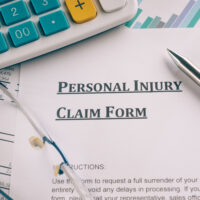 While some states are treating pharmaceutical executives the same way street level drug traffickers are treated, other states are allowing the tort system to handle claims against major manufacturers of opioid-based medications. What's clear to everyone, however, is that these pharmaceutical companies mislead doctors concerning the addictive properties of their drugs and went so far as to encourage doctors to prescribe them. This, experts say, has resulted in the current opioid crisis.
Oklahoma versus Johnson & Johnson
The State of Oklahoma is claiming that Johnson & Johnson carried out a fraudulent marketing campaign to ensure that residents of the state were oversupplied with the addictive painkiller. This included babies who were born addicted to the substance.
Attorneys for the state brought forth witnesses who claimed that their loved ones committed suicide and showed video of infants convulsing after being born addicted to the drug. Experts testified that these babies were just some of over 10,000 who were born addicted to narcotic painkillers in 2011.
Public Nuisance Lawsuits
This lawsuit is the first to be brought against opioid companies on the legal theory of public nuisance. Attorneys argue on behalf of the state that the companies cost taxpayers (probably billions) in medical expenses and other costs related to the fraudulent dispensing of a dangerous drug. Many have written about how opioid manufacturers mislead doctors into believing that their brand of drugs had a lower potential for addiction than other drugs of its kind.
While some believe that the State of Oklahoma is doing the right thing, others have expressed reservations over the tactic. In this case, the state's case appears to supersede individual claims against the company from individuals who were personally harmed by the drugs. Thousands are still waiting for their lawsuits to be heard.
Some have expressed reservations as to whether or not "public nuisance" lawsuits are appropriate and decry the risks associated with allowing the state to sue private corporations for non-specific damages. Additionally, these same folks fear the ramifications for the thousands of employees who are employed by companies.
The last argument against public nuisance litigation involves the double taxing of the pharmaceutical companies who contributed to the opioid crisis. Not only can they be sued by individuals who have specific product liability claims against the company, but they are also being sued by the state which is attempting to recoup costs related to opioid addiction in general. This means that these companies could end up paying twice: Once to the state and again on individual claims.
In some places, like North Dakota, judges have thrown out public nuisance lawsuits against opioid companies stating that these lawsuits are best handled by the torts system.
As a personal injury attorney, whose primary job it is to advocate for our clients, it's hard not to agree with that statement. The state has the power to cut in line and place its case before those who were individually harmed. Nonetheless, it's also good to see opioid manufacturers held liable for their gross negligence and willful misconduct.
Talk to a Miami Personal Injury Attorney Today
The Miami personal injury attorneys at the office of Alan Goldfarb, P.A. represents those who have been injured by prescription drugs and defective medical devices. Talk to us today for a free consultation.
Resources:
jnswire.s3.amazonaws.com/jns-media/55/4b/1290617/VOGEL3651977v1Filed__Order_Granting_Defs__Motion_to_Dismiss.pdf
legalnewsline.com/stories/512649062-oklahoma-s-case-against-j-j-includes-video-of-baby-quivering-from-opioid-withdrawal
https://www.goldfarbpa.com/three-u-s-companies-hit-with-multiple-wrongful-deaths-in-u-k-fire/