Lockheed Martin Sued for Tainting Ground Soil and Water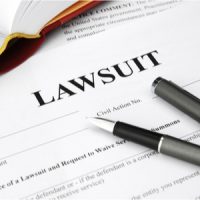 A class-action lawsuit has been filed against Lockheed Martin's Orlando facility after residents claim that the company mishandled dangerous chemicals polluting the ground soil and water. The lawsuit was filed on behalf of 13 employees from nearby The Golf Channel which operates on the opposite side of the road from Lockheed Martin.
A second class-action lawsuit was filed on behalf of others, including residents, who live and work near the facility. Both class-action lawsuits seek damages related to medical expenses, lost wages, and pain and suffering.
The facility designs aerospace defense systems for the U.S. military and its allies.
Elements of Negligence 
This is considered a "toxic tort" lawsuit. Essentially, plaintiffs allege that they were exposed to a dangerous chemical that caused some form of injury. Of the various types of toxic tort lawsuits you see, many involve employee/employer lawsuits or third-party contractors who were exposed to toxic chemicals at a facility where they worked.
Apartment buildings can also give rise to toxic tort lawsuits. If a landlord neglects the building allowing black mold or some other contaminant to injure his tenants, the landlord is liable for the damage.
In this case, a powerful defense contractor like Lockheed Martin allows chemicals that they were tasked with disposing of properly to buildup around the facility injuring nearby workers, residents, and others. While the elements of this case have yet to be proven and Lockheed Martin has not responded to the accusations, we can imagine what a successful lawsuit against the company would look like.
In cases like this, a plaintiff must prove that the company caused the toxic condition that led to severe illnesses. According to the plaintiffs, they suffered from "severe and debilitating" illnesses. To win this case, the plaintiffs must prove that Lockheed Martin is the source of the contamination. Right now, they're the only company that makes sense because they're the only company that deals in hazardous materials. The plaintiffs will need to make a better argument than that. They will need to show specifically what kind of chemicals the company was using and how they failed to dispose of them properly.
While toxic tort cases can be quite difficult to build, that's generally only because the illness manifests itself several years after the initial exposure. That is not the case here. Here, you have residents around a facility, workers nearby the facility, and maybe even workers within the facility, all falling ill with (what we're guessing) is the same set of symptoms. The symptoms can trace back to the chemical exposure which could be traced back to Lockheed Martin. However, because Lockheed Martin is a government contractor, sovereign immunity may protect them from civil liability.
Talk to a Miami Toxic Exposure Attorney Today
If you've been exposed to a toxic substance and fallen ill, you are entitled to file a lawsuit to collect damages related to your medical expenses, lost wages, and reduced quality of life. Call the Miami personal injury attorneys at the office of Alan Goldfarb, P.A. today to schedule a free consultation and discuss the matter in greater detail.
Resource:
clickorlando.com/news/local/2020/09/28/lockheed-martins-orlando-facility-accused-of-mishandling-toxic-chemicals-in-class-action-lawsuit/
https://www.goldfarbpa.com/traumatic-brain-injury-can-increase-your-risk-of-alzheimers-study-says/