Walmart Blamed for Role in Opioid Epidemic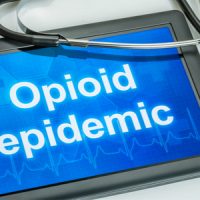 Before we were dealing with the pandemic, America was dealing with a different type of crisis: Addiction. Millions of Americans were prescribed unnecessarily high doses of powerful narcotics at the behest of doctors who were operating under the illusion that they were prescribing "less addictive" pain medications like Oxycontin. This was the same information provided to them by pharmaceutical companies who raked in billions after Americans became addicted to opioids following minor surgeries or for chronic conditions like arthritis.
Part of the case against the pharmaceutical companies is that they should have known that many of their pills were making their way onto the streets. Why? Because the majority of Walmart pharmacies are in rural areas with tiny populations, and yet pharmacists were filling enough opioid prescriptions to satisfy the local population three times over.
In fact, many of these pills ended up at so-called "pill mills" where they were distributed on the streets. Now, executives from several opioid manufacturers are facing jail sentences, and the opioid companies themselves are paying out billions in personal injury settlements.
Is Walmart Responsible?
We know that some of Walmart's pharmacists raised alarms with management during the height of the opioid epidemic, even going so far as to say that many of these pills were likely making their way onto the black market. At that point, Walmart started putting pressure on pharmacists who raised alarms about the quantities of prescriptions they were filling. One pharmacist said that they went so far as to threaten him with termination if he went to the DEA.
For that reason, the retail giant is under heavy scrutiny from both the public and government regulators for the role they played in the opioid epidemic that cost 450,000 Americans their lives, ruined thousands of marriages, and tore families apart. The Justice Department is investigating the retail chain for failing to alert the DEA to the problem despite there being several red flags. If pharmacists were pressured under the threat of firing to withhold this information from police, then Walmart could easily be held liable for punitive damages.
Opioid Claims Against Walmart 
The majority of those who have filed opioid epidemic lawsuits have filed their suits against the companies that manufactured the opioids, the doctors who prescribed them, but not the pharmacies that facilitated the sale. In many cases, the pharmacies should have known better because the number of prescriptions they were filling was far in excess of the local population.
If a class-action is going to be brought against Walmart for facilitating the opioid epidemic, litigants will need to prove that they got their drugs from Walmart and that Walmart filled an unreasonable prescription, causing them injury, addiction, and other types of harm.
Talk to a Miami Personal Injury Attorney Today
It's possible to file a lawsuit against Walmart for the role they played in causing addiction. Call the Miami personal injury lawyers at the office of Alan Goldfarb, P.A. today to schedule a free consultation and discuss your situation in greater detail.
Resource:
wmfe.org/former-walmart-pharmacists-say-company-ignored-red-flags-as-opioid-sales-boomed/171419
https://www.goldfarbpa.com/traumatic-brain-injury-can-increase-your-risk-of-alzheimers-study-says/