Man Receives $120M In Nuclear Verdict Against Gainesville Employee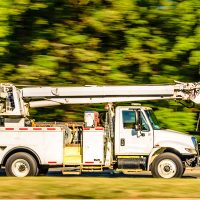 A Gainesville man won a nuclear jury verdict against the City of Gainesville and one of their employees after an accident left him paralyzed from the chest down. The accident occurred in 2015 when a City of Gainesville employee working for Gainesville Regional Utilities ran a stop sign and slammed into a pickup truck in which the plaintiff was a passenger. The bulk of the settlement was awarded for past and future medical expenses. The plaintiff has already incurred expenses of more than $103 million. However, sovereign immunity in Florida caps the patient's damages at $200,000. So what happens now?
Understanding the elements at play 
Sovereign immunity is a doctrine that prevents the government from being sued in certain situations and severely limits the outcome of lawsuits against the government in other situations. Under Florida's rules for sovereign immunity, a plaintiff can recover no more than $200,000 per tort action against the government. The only way around this law is to petition the legislature to provide more money to the plaintiff.
As you might imagine, the legislature has no real incentive to earmark millions of dollars for personal injury lawsuits. In most cases, the plaintiffs are simply stuck taking their $200,000 check and moving on with their lives. But what happens when the plaintiff has incurred more than $100 million in expenses related to an injury he contributed no fault in causing? Well, that's the problem with sovereign immunity laws. The other problem is that the individual who caused the accident will not face any personal liability for the incident other than perhaps, losing his job.
The defense 
In its defense, the City claimed that the plaintiff was not wearing a seatbelt. This is a common tactic in cases that are indefensible. Instead of claiming that their employee contributed no negligence, they admit that the employee was negligent but also claim that the plaintiff contributed negligence. The plaintiff would be assigned some percentage of the blame and the plaintiff's jury award would be reduced by that percentage. In other states, a claim that a plaintiff contributed negligence may act as a barrier to filing a personal injury claim against a defendant.
In this case, however, the jury determined that the City had contributed 100% of the negligence vis a vis the vicariously liability of their driver.
The next step for the plaintiffs is to wait to see if the City will appeal the verdict. After the City decides whether they will appeal, attorneys for the plaintiffs will file a claim with the legislature to get the plaintiff somewhere near enough compensation to pay for his medical expenses.
Talk to a Miami Personal Injury Attorney 
The Miami personal injury attorneys at the office of Alan Goldfarb, P.A. represent the interests of injured plaintiffs in negligence lawsuits. Call our office today to schedule a free consultation and discuss your situation in greater detail.
Source:
gainesville.com/story/news/local/2021/05/07/jurors-awards-120-m-crash-left-man-paralyzed-but-law-caps-payout/4993327001/