West Palm Beach OBGYN Injured Over 14 Women And Children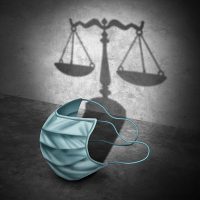 One West Palm Beach doctor has caused at least 14 injuries to women and children through his more than 30 years of practice as an OBGYN. The complaints and disciplinary actions date back to 1988. While the doctor did face disciplinary actions for losing 6 patients and injuring others, there was never a finding of medical malpractice.
While Florida has a three-strikes law when it comes to medical malpractice, findings of medical malpractice must be made by administrative review panels, courts, or arbitrators. This means that doctors or their insurers who settle medical malpractice lawsuits never receive a strike against them regardless of how egregious their conduct was. While this is incredible leverage for a plaintiff who is suing a doctor with three strikes on their record, it also means that bad doctors, or doctors whose standard of care is lower than that of other doctors in their field, can settle their way out of disciplinary issues. Hence why the three-strikes law has been panned by patient advocates.
Analyzing a troubled doctor's history 
The aforementioned doctor faced four medical malpractice lawsuits early in his career including one involving the death of a baby. He was one of two doctors who were sued for the incident. The doctor settled the lawsuit, and it never counted as a strike against him. In 1993, he was sued again, but the complaint against him specifically was dropped and his hospital settled the malpractice suit for an undisclosed sum of money. In the same span of time, the doctor settled two other medical malpractice lawsuits for $250,000 apiece. In 2003, the doctor stopped carrying medical malpractice insurance, likely because his premiums were too high. Since discontinuing his medical malpractice insurance, he has faced five complaints related to patient care.
Doctors don't have to carry medical malpractice insurance? 
No. But you should never go to a doctor who doesn't carry medical malpractice insurance. If you need a better reason than the one listed above, then you should know that collecting damages from an uninsured doctor can be quite difficult. Insurance companies charge based on the likelihood that you will commit more medical malpractice. That, essentially, made this doctor uninsurable, much like a driver who routinely gets into car accidents.
Yet even without medical malpractice insurance, a doctor is allowed to practice medicine in Florida. However, their hospital privileges will be limited as hospitals (other than the VA) require their doctors to have insurance. So, if his next job is at the VA, you'll know why.
In 2014, the doctor had his license restricted. He was not allowed to perform surgery without the supervision of another doctor. In 2017, 30 years after he first began practicing medicine in Florida, his license has finally been revoked.
Talk to a Miami Medical Malpractice Attorney 
The Miami personal injury attorneys at the office of Alan Goldfarb, P.A. handle medical malpractice lawsuits filed on behalf of injured patients. Call today to schedule a free consultation and discuss your injuries in more detail.
Source:
palmbeachpost.com/story/news/2021/09/23/florida-doctor-medical-malpractice-lawsuits-women-babies-died/8336090002/