Man Sues After Chicken McNugget Injury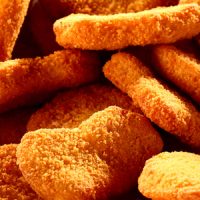 Okay, this sounds a little goofy. A bit like the lawsuit in which an elderly woman spilled coffee on herself and sued McDonald's. Well, this lawsuit, much like the burn injury lawsuit, is more meritorious than you may think.
The Facts 
A Palm Beach man says that when he bit into a Chicken McNugget, he chipped his tooth on a bone. There aren't supposed to be any bones in Chicken McNuggets as they are mostly processed chicken with breading. Now, 39-year-old Alexei Stolfat is seeking a recall of Chicken McNuggets, perhaps all of them, to avoid "massive consumer injuries." He also wants $1 million in damages.
According to Stolfat, he and his wife ordered McDonald's from Uber eats. As he was attempting to enjoy his McNugget, he felt a sharp pain in his jaw. Upon examining the McNugget, Stolfat noted a bone about .8 inches long. Over the course of the next few days, he experienced increasing jaw and tooth pain. After going to a dentist, Stolfat discovered two "microcracks" in his tooth. The filing says that Stolfat does not have dental insurance and it would take him six months to replace the tooth out-of-pocket.
Comparison to the Hot Coffee Lawsuit
The hot coffee lawsuit is one of the most infamous in the United States. The woman claimed she burned herself when she spilled McDonald's coffee on her. It became a major joke in the media that turned into a call for "tort reform" after the victim was awarded a multi-million-dollar settlement.
However, the amount of harm caused to the victim was extreme. The victim suffered third-degree burns, meaning that it completely destroyed every layer of skin. She required skin grafts to repair the damage. In the end, the settlement award was reduced, but the legacy left behind by this lawsuit is still something that people talk about today.
McDonald's Responds to the Lawsuit
McDonald's issued a generic response stating that they are committed to the quality of their food and are investigating the matter. That a bone made its way into a McNugget isn't a wild claim. If the bone was in the McNugget and caused microcracks in the tooth that later caused pain, then the plaintiff is entitled to recover any money he spent in relation to getting the tooth fixed. He would also be entitled to recover damages for pain and suffering.
The question is: Does this tally up to a $1 million settlement? The answer is: Probably not. The dental implant to replace the tooth is far less than $1 million and there isn't enough pain in the world to make up the difference between the cost of the implant and one million dollars unless there was either permanent damage or permanent disfigurement.
Talk to a Miami Personal Injury Lawyer
Did you bite into a piece of food that you thought was soft, but was actually hard? If so, you may be able to recover damages related to medical expenses, pain and suffering, and lost wages, when appropriate. Call the Miami personal injury attorneys at the office of Alan Goldfarb, P.A. today to schedule a free consultation.
Resource:
today.com/food/florida-man-sues-mcdonald-s-alleged-chicken-mcnugget-injury-t192525
https://www.goldfarbpa.com/did-face-painting-at-legoland-result-in-a-major-skin-rash/