Hit By A Motorist With No Auto Insurance? Important Actions You Can Take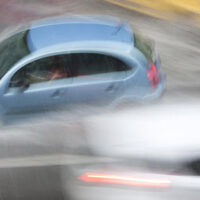 Every motorist in Florida is required to carry some form of automobile insurance. Despite this legal requirement, the percentage of uninsured drivers in Florida is a shocking 26.7 percent. That is the highest percentage total of uninsured motorists in the entire country, according to the Insurance Information Institute.
As a result, thousands of Floridians encounter a precarious situation – getting involved in a serious car accident with another driver who has no auto insurance. If you find yourself in this situation, it can be quite stressful and overwhelming. You, or a loved one, may be seriously injured and no apparent recourse to pursue financial restitution from the at-fault driver.
Personal Injury Protection Benefits
If you were injured by an uninsured motorist, do not give up hope. Florida is a "no-fault" insurance state. Basically, this means you can access your own auto insurance policy to obtain financial benefits to help cover medical expenses and lost wages associated with the collision. These financial benefits are known as "Personal Injury Protection" (PIP) benefits.
It is nice to be able to access financial support shortly after an accident, but there are a number of limitations associated with PIP benefits. The biggest shortcoming of PIP is that most people have $10,000 in PIP benefits. That means if your injuries are extensive and leave you with hundreds of thousands of dollars in damages, your PIP benefits will only cover a tiny percentage of your harms and losses.
Thoroughly Examine Your Auto Insurance Policy
If you suffered serious injuries and exhausted your PIP benefits after an accident with an uninsured motorist, the next important action is to examine your auto insurance policy to see if you have any other forms of supplementary auto insurance coverage. Most insurance companies allow people to purchase additional coverage such as Uninsured Motorist Coverage (UM) and Underinsured Motorist Coverage (UIM). These supplementary forms of auto insurance coverage are available to address this exact scenario. You can access them if you are involved in a collision with a motorist lacking any auto insurance and it will enable you to get financial compensation for damages above and beyond your PIP benefits. For example, if you suffered $25,000 worth of damages and your PIP benefits covered the first $10,000, you could then access your UM coverage to get compensated for the remaining $15,000 in damages. UIM coverage is something you can access if the other driver has auto insurance, but they have a bare bones policy that is insufficient to compensate you for all of your harms and losses.
You are not legally required to purchase uninsured or underinsured motorist coverage. Nevertheless, it is strongly advised that you consider purchasing some form of UM and UIM coverage to ensure you and your family are protected against an uninsured motorist accident.
Speak to a Miami Car Accident Lawyer Today
If you or a family member was seriously injured in an automobile collision, you are probably feeling overwhelmed and have a myriad of questions about your legal rights. We are here to help. Contact the experienced Miami injury attorneys at the office of Alan Goldfarb, P.A. today to schedule a free case review.
Resource:
iii.org/fact-statistic/facts-statistics-uninsured-motorists