Nursing Home Closes, Lawsuit Survives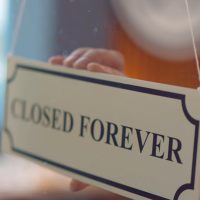 Recent abuses at a California nursing home have forced the nursing home to close down. The embattled care facility was accused of being too slow to respond to patient calls for help and in some cases, did not respond at all. This culminated with the death of a 79-year-old man who suffered a head injury after a slip and fall. The plaintiffs claim the nursing home was grossly understaffed resulting in the death of their loved one. They claim this was part of an ongoing problem related to understaffing issues. Patients could wait hours before staff responded to distress calls.
The nursing home was also allowed an outbreak of COVID-19 that resulted in the deaths of 19 of their residents. 200 patients became ill with the virus and a state medical team had to come in and operate the facility. Inspectors documented wide-ranging problems. These included basic services such as failing to ensure the quality of food, failing to provide physical therapy as ordered by doctors, and failing to bathe patients on a regular basis. As a result of these many issues, the government took the strongest action it could take against a medical facility: They revoked their right to accept Medicare and Medicaid, essentially destroying the business.
While the business has since shut down, at least one wrongful death lawsuit against it has survived.
The plaintiff 
The plaintiff was transferred to the facility on a short-term basis. He initially presented with fever, chills, and other flu-like symptoms. His family had planned to take him back home once it was safe for him to leave the facility. Obviously, that never happened. An assessment of the plaintiff conducted prior to his admittance showed that he had dementia, a history of falls, and made poor decisions when it came to his personal safety.
In this case, the plaintiff signaled a nurse to go to the bathroom but got tired of waiting and took himself instead. He slipped and fell sustaining a brain hemorrhage and later died of a cluster of complications. That the defendant's negligence led to the death of the patient seems already to be a given. Their history of patient care was atrocious and the state shut them down after a massive COVID outbreak led to the death of 19 patients. The patients were moved to another facility and the nursing home was fined and then their Medicaid/Medicare funding was pulled.
The nursing home will have a hard time defending this lawsuit since the cause of death was related to intracranial hemorrhage which resulted in cardiopulmonary arrest. Had someone been there to answer his call, it is more than likely he would still be alive.
Talk to a Miami Nursing Home Negligence and Abuse Attorney Today 
The Miami personal injury lawyers at the office of Alan Goldfarb, P.A. represent the interests of those who have been injured by negligent nursing homes. Call today to schedule a free consultation and we can begin preparing your case immediately.
Source:
bakersfield.com/news/lawsuit-accuses-kingston-of-elder-abuse-wrongful-death/article_6a17e59c-1f43-11ed-a877-971368b75d24.html