Nursing Home Fined $824,000 After Patient's Suicide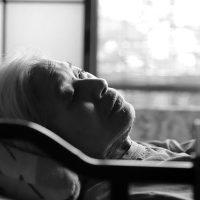 The Department of Justice filed a civil lawsuit against a nursing home conglomerate based on several failed inspections and the suicide of a patient with a history of self-harm. This is the second-largest fine tolled against a nursing home since 2018, according to reports. At this point, the company has refused to pay the fine and the Department of Justice is still trying to collect it.
Among the allegations leveled against the nursing home, the DOJ accused at least one of the homes operated by the conglomerate of allowing residents to live in squalor and infestation. They were further accused of failing to impose infection-control protocols that could have prevented several deaths during the pandemic. Lastly, they are accused of filing false claims under The False Claims Act by sedating patients for no apparent reason, giving them medication and treatment they did not need, and then failing to give them medication that they did need.
Nursing home management companies and nursing homes 
The corporate structure of nursing homes is often intentionally confusing. However, insulating a nursing home from its own assets is often preferable because of how often they get sued. So, the nursing home pays the majority of its profits to the management company which then creates a barrier between the nursing home and its profits. Hence, a litigant cannot sue the management company which now has the money. The nursing home contends that the management company placed relentless pressure on them to cut costs. That, in essence, is how the nursing home ended up understaffed and residents were forced to live in putrid conditions.
Among the chief complaints mentioned by the DOJ, the patients were not getting needed psychiatric care. This contributed to the suicide of a patient in 2018. The patient had a known history of self-harm and had previously been a resident of the facility.
The Justice Department files civil lawsuits on behalf of its Elder Law Division which is increasingly focused on the quality of care in nursing homes, especially post-pandemic. In many places, nursing homes contributed more deaths to the COVID-19 death toll than all other sectors of society combined.
Nonetheless, on paper, these nursing homes are actually running at deficits. The nursing home targeted by the Justice Department posted a net loss of $2.6 million while the management company raked in millions from Medicaid and Medicare reimbursements. Had the management company not imposed these fees, the nursing home would have turned a profit. Meanwhile, uncovering the financials can be challenging for both the government and plaintiffs.
Talk to a Miami Nursing Home Abuse Attorney Today 
Our office files nursing home abuse lawsuits on behalf of patients injured or killed by negligent medical care. Call the Miami personal injury lawyers at the office of Alan Goldfarb, P.A. today to schedule a free consultation and learn more about how we can help.
Source:
inquirer.com/business/health/cheltenham-nursing-home-false-claims-lawsuit-philadelphia-20220707.html