Pedestrians Hit and Seriously Injured in Miami Beach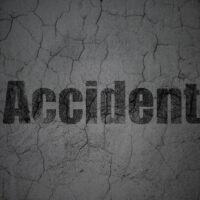 Four people, including an infant, were injured after a Jeep crashed into them in Miami Beach. The collision occurred on Collins Avenue just beyond 67th Street. Two adults and an infant had to be transported to Jackson Memorial Hospital's Ryder Trauma Center with serious injuries, according to the Miami Herald.
Pedestrian Accidents are Quite Common in Florida
Pedestrian deaths are hitting disturbingly high numbers in Florida. As a result, the Sunshine State is the leader among the most dangerous for pedestrians in the entire country, according to a report published by Smart Growth America titled "Dangerous by Design".
In Florida, between 2004 and 2014, over 5,000 people were killed after being hit by a car while walking. The death toll exceeded 1,508 in South Florida, according to the Miami Herald. Nationwide the numbers remain concerning. The total number of pedestrians killed nationwide between 2004 and 2014 exceeded 46,000. That means an American is over seven times more likely to lose their life as a pedestrian walking down the street than from a natural disaster. Here's a shocking statistics – roughly thirteen people died as a result of being hit by a car each and every day in 2014.
If you or a loved one was hit by a car while you were walking on the sidewalk or crossing the street at a crosswalk, take the time to sit down with an experienced Miami personal injury lawyer to discuss your legal options.
Damages That Can Be Pursued in a Personal Injury Case
The types of financial restitution available through a pedestrian accident injury claim are typically broken down into three categories: economic damages, non-economic damages, and punitive damages
Economic damages are those itemizable harms you endured as a proximate result of the collision.
For example, they include your medical bills and lost wages as result of time missed from work. Non-economic damages those harms and losses that are more difficult to put down into a spreadsheet. They encompass your pain and suffering and mental anguish stemming from the collision.
An award of economic and non-economic damages is meant to return you to where you were before the accident. Essentially, they are meant to make you whole. In extreme cases, you can also pursue a third category of damages known as punitive damages. These are damages intended to punish the reckless driver. They are not typically recoverable in all cases. In fact, punitive damages are only recoverable by an injured party when there is clear and convincing evidence of intentional misconduct or gross negligence. Another challenge is the fact that the Florida legislature enacted a statutory limitation or "cap" on any award of punitive damages. Under Florida law, an award for punitive damages cannot exceed three times the amount of the award of compensatory damages or $500,000, whichever is larger.
Speak to an Experienced Miami Pedestrian Accident Lawyer Today
The experienced pedestrian accident lawyers of the Miami office of Alan Goldfarb, P.A. are here to help you recover maximum compensation for your harms and losses. Contact our office today to schedule a free, confidential case review.
Resources:
miamiherald.com/news/local/community/miami-dade/miami-beach/article161646953.html
smartgrowthamerica.org/dangerous-by-design/
miamiherald.com/news/local/article125588259.html