Riviera Police the Target of Car Accident Lawsuit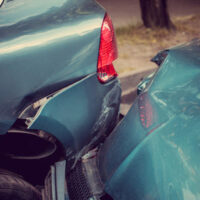 The Riviera Beach police department has been targeted in a negligence lawsuit after chasing an SUV that ran a stop sign early in 2017. The man injured, Domonique Washington, was left with permanent brain damage and other severe life-altering injuries. Washington, who had recently celebrated the birth of his son, was a personal trainer before the accident. He now lives with his mother who cares for him. He can no longer walk unaided and has difficulty forming words. He needs help feeding himself.
Generally speaking, a police department's policy would be to not engage in a dangerous high-speed chase unless there is a serious danger to the community. In more cases than not, high-speed chases create more of a danger to the community than the leaving the criminal un-apprehended. In this case, that turned out to be true.
Departmental Policy Was Not Followed
Despite the fact that it certainly appears as though the officers did not follow the department's own policy on high-speed chases, no reprimands have been handed down by the department. Nonetheless, the police cruiser chased an SUV driven by Lewis Franklin at 70 mph through residential neighborhoods. The chase ended when Franklin t-boned Washington's car. The police said that they saw Franklin roll through a stop sign.
The man is suing the police department for negligence but is unlikely see anything near what the value of his case would be if it was not the police who were responsible for the accident. The State of Florida limits the liability of itself and those acting on its behalf to $200,000.
A typical traffic accident lawsuit involving these sorts of catastrophic injuries would generally run into the millions of dollars. Not only is Washington's life destroyed, but he will never be able to work again and will require extensive medical attention for the rest of his life. He should be entitled to the lost wages, loss of employability, loss of consortium, loss of enjoyment, and pain and suffering, but he will barely get enough money to cover his medical expenses.
Other Restrictions on Claims Against the State
In addition to limiting the amount of money an injured party can recover from the state, the State of Florida also prohibits plaintiffs from suing for punitive damages. Individuals who were acting on behalf of the state are covered from individual liability unless they intentionally and maliciously harmed the injured party.
In addition, there is a specific procedure that needs to be followed when bringing a case against the state government. So not only are they more difficult to litigate, but they also have a smaller payoff. This, in fact, scares off a number of attorneys from taking these cases, which, of course, is the point.
Talk to a Miami Personal Injury Attorney
The Miami office of Alan Goldfarb P.A. has successfully recovered millions of dollars for injured clients. We are currently representing plaintiffs in the FIU bridge collapse. If you've been injured by another party's negligence, give us a call or talk to us online. We can help.
Resource:
palmbeachpost.com/news/crime–law/man-sues-riviera-police-over-crash-that-severely-injured-him/fGEhP7rZmiHlBv3phcWrtI/