Two-Year-Old Dies from Root Canal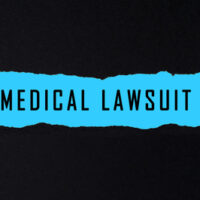 The family of a two-year-old boy is suing Kool Smiles dentistry after the boy died during multiple pulpotomies. A pulpotomy is the term given to a root canal on a baby. The procedure is only recommended in cases where there is potential damage to the nerve.
According to the boy's mother, she began suspecting that something was wrong when she arrived at her son's procedure room and found him hooked up to a flatlining heart monitor. When she asked the staff what was going on they replied by telling her the machine was probably malfunctioning. She then noticed that her child wasn't breathing at which point nurses responded and immediately called 911.
The boy was rushed to an emergency room where he died shortly thereafter.
Gross Medical Negligence
According to the hospital, the young boy died of a lack of oxygen to the brain. By the time his mother had gone to see him, he had been hooked up to an oxygen machine. It is believed that the machine was either faulty or empty.
This is not the first time that Kool Smiles Dentistry, which caters to low-income families, has had a serious legal problem. In January of 2018, they were forced to settle a suit with the U.S. Justice Department for $24 million after they were found guilty of having ordered unnecessary tests and procedures.
Medicaid and Medicare Fraud
Firstly, ordering unnecessary tests and procedures is, in and of itself, medical malpractice. If through the discovery process it becomes apparent that the pulpotomies ordered by Kool Smiles was both unnecessary and resulted in the child's death, then the family will likely recover punitive damages for gross negligence, willful misconduct, and a cavalier indifference to the rights and safety of their patients.
The patients are not often in a position to know what tests or procedures are or are not necessary. When a doctor orders tests or recommends a procedure, most parents will do what their doctors say. For this reason, unscrupulous medical providers can overbill their patients and, in the case of Medicaid and Medicare recipients, the patients will be none the wiser. This has resulted in widespread waste within the system and increased the costs of healthcare for everyone.
Medically Unnecessary Pulpotomies Among Infractions Listed
It bears noting here that one of the procedures that Kool Smiles billed patients for that the U.S. Justice Department deemed "medically unnecessary" were pulpotomies. Pulpotomies are only rarely conducted and require that the attending dentist recognize there is nerve damage before ordering the procedure.
The parents hope to make a statement with this lawsuit by suing for punitive damages. In this case, they have all the leverage. Kool Smiles will likely be eager to settle and the attorney for plaintiffs will likely be unwilling. A child dying in a medical accident is every parent's worst nightmare. A child dying from an unnecessary medical procedure that was designed to run up their insurance is unforgivable. A just verdict would be one that drove the company into bankruptcy and forced them to dissolve.
Talk to a Miami Trial Attorney
The legal team at the Miami office of Alan Goldfarb P.A. represents injured plaintiffs in personal injury lawsuits. If you've been injured by another's negligence, give us a call or talk to us online to set up an appointment today.
Rsources:
justice.gov/opa/pr/dental-management-company-benevis-and-its-affiliated-kool-smiles-dental-clinics-pay-239
abc15.com/news/region-central-southern-az/yuma/family-yuma-2-year-old-dies-after-dental-appointment