Police Officer Unharmed In Rollover Crash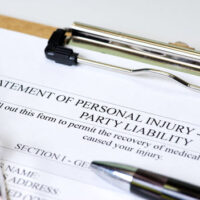 A Florida law enforcement officer escaped injury in a rollover crash in the Keys one early Saturday morning. The accident occurred when the officer's vehicle was struck by an oncoming vehicle that had strayed into his lane; the impact caused the officer's vehicle to flip over, but thankfully the officer did not suffer any major injuries and was able to remove himself from the flipped vehicle. According to the report, investigation into the crash continues.
Good News, For A Change
Accident reports such as this are rare, as rollover crashes usually are some of the worst kinds that can take place both in severity and extent of injuries and fatalities; in fact, statistics show that rollover crashes have some of the highest fatality rates of all motor vehicle crashes. While the end result in a rollover crash is nearly always the same – the vehicle has rolled over, quite simply – not all rollover crashes occur in the same manner. In many cases, a rollover crash may result from a multi-vehicle accident, but often times a rollover crash can involve just a single vehicle as well. Rollover crashes can occur in one of two different ways and are referred to as either tripped or un-tripped. The vast majority of all rollover crashes – 95 percent of them – in which just one vehicle is involved are tripped.
Tripped And Un-Tripped Rollovers
Tripped rollover crashes occur when a vehicle slides sideways off a road surface and its tires dig into the soft ground of the shoulder or they strike an object. This causes the vehicle to essentially trip over its tires and roll over. An un-tripped rollover, by contrast, does not involve skidding or sliding off the road to start the rollover process, but instead, the vehicle rolls over due to being top heavy or by the driver's abrupt maneuvering to avoid a collision.
Causes Of Rollover Crashes
These violent and severe crashes are typically caused by factors including vehicle type, driver behavior, and road conditions. Tall and narrow vehicles such as vans or SUVs are more prone to rollovers than a vehicle such as a sedan or coupe that is lower to the ground or broader bodied. Alcohol and speed are quite often factors in single-vehicle rollover crashes, and other types of driver error such as inattentiveness or distraction during routine driving can also cause an accident to occur. Road conditions, particularly those on windy or narrow roads without dividers or barriers, also contribute significantly to statistics of fatal rollover crashes.
Reach Out to Us Today for Help
If you have been involved in an accident, the experienced Miami car accident attorneys at the office of Alan Goldfarb, P.A. are here to help. With decades of experience handling all types of car accident and personal injury cases, we can help you get the best recovery possible for your losses.  We will help you to understand your rights and responsibilities under Florida law and know how the legal system may handle your case. Do not delay – take action today. Contact us now to schedule your free consultation at no obligation.
Resources:
safercar.gov/Vehicle-Shoppers/Rollover/Causes
safercar.gov/Vehicle-Shoppers/Rollover
local10.com/traffic/monroe-county-sheriffs-deputy-involved-in-rollover-crash-on-us-1