Seat Belt Safety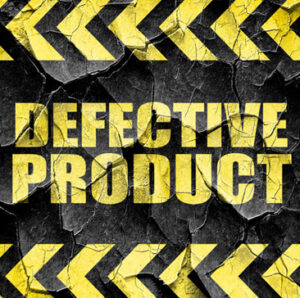 We are all well aware of the importance of wearing a seat belt and the difference it can make we are involved in an auto accident. The statistics regarding seat belt and safety are easy to find and even easier to understand – seat belts save lives. Most states require occupants of vehicles wear them and, though a few exceptions exist, the requirements are apply to everyone. What happens, though, when you make every effort to comply with seat belt laws and follow safe practices, and the seat belt itself is defective?
Righting A Wrong
When automobile manufacturers discover a safety issue with their vehicles, they are required to remedy the situation and, if someone is injured as a result of their defective products, they will face liability for those injuries. Most of the time, manufacturers are prompt to respond when they learn of a defect; we note stories in the news quite often about vehicle recalls. Such is the case again with Ford, which has issued a recall for certain models of midsize sedans that have defective front seat belts. This latest recall, according to reports, affects nearly seven hundred thousand vehicles sold and in use mainly in North America. The manufacturer notes that the heat generated by a specific action can cause cables in the seat belt assembly to break, which then prevents the seat belts from being able to hold the person wearing it.
Time Is Of The Essence
Failing to file your lawsuit on time can act as a bar to any recovery for losses you may have suffered. The law sets for different time limits, known as statutes of limitations, according to what type of lawsuit is filed. In Florida, statutes of limitation are set forth in Code Section 95.11; under Florida law, personal injury matters must be filed within four years from the date of injury. Depending upon the circumstances of your individual case, you may have several options for how you may pursue a matter and, in those situations, looking at issues such as statute of limitations and other legal principles can determine which way is the best way to proceed. Speaking with an attorney experienced in a wide range of legal matters including personal injury as well as product liability is imperative so that you proceed in the manner that allows you to receive the best results.
Contact Alan Goldfarb, P.A. For Help With Your Defective Auto Injury Case
If you have been injured due to an auto manufacturer's defective product, you deserve to receive compensation for your injuries and losses. The attorneys at the office of Alan Goldfarb, P.A. are here to help you get the results you deserve when you have suffered personal injuries resulting from a defective auto part. When you sit down with your attorney, you will learn about your rights and responsibilities under Florida law and how we can help you ensure you are justly compensated for your losses. Knowing your options and how the legal system may handle your matter is your best first step. Contact us now and allow us to help you today.
Resource:
wsvn.com/news/us-world/ford-recalls-680000-cars-seat-belts-may-not-hold-in-crash/