Shocking Statistics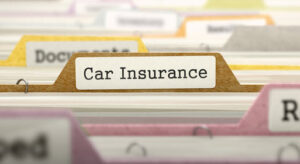 Florida has earned itself quite a reputation for poor drivers – but a recent study by an insurance company has been released that seems to contradict what we have been led to believe. The study finds, it seems, that Florida drivers are actually the second best in the country. For those skeptics out there, the company noted that they based their findings on information about traffic incidents in each state. After looking at accidents, DUIs, citations for speeding and moving violations, and traffic-related deaths, the company listed Florida as having the second best drivers in the country, after Rhode Island. One other item noted, however, was the high percentage of drivers who do not carry car insurance – nearly 24 percent.
Florida's Problem With Uninsured Motorists
Uninsured motorists are a problem in Florida, to be sure. With one out of every four drivers on the road not carrying insurance to cover themselves or the others with whom they may be involved in an accident, it is no surprise that many folks find themselves facing serious matters after an auto accident takes place and struggling to obtain compensation from insurance companies to cover their injuries and losses. Despite the fact that it is required to obtain insurance coverage for any vehicle you register in Florida, many people who are already struggling to make ends meet may choose to take their chances and not purchase the insurance they should have.
What Are Florida's Insurance Requirements?
For any vehicle registered in Florida and bearing a Florida license plate, the owner is required to purchase at least $10,000 in personal injury protection (otherwise known as PIP) as well as $10,000 property damage liability. It is not hard to imagine that, even when one does buy the required levels of insurance, if involved in an accident of any severity, it will not take much to surpass those minimum amounts. In this case, even though the motorist may be insured, he at the same time may actually be underinsured. For those who fail to obtain the minimum levels of insurance, if caught, penalties may include loss of driving privileges – losing your driver's license, car registration, and/or your license plate – for several years or until you can provide proof of insurance coverage.
No Exception For Snowbirds
Florida has, as we all know, a substantial segment of the population that resides in the state for only a portion of the year – our beloved snowbirds. Even if you have a separate car that is just held in storage while you spend your summers up north, as long as that car has a Florida tag and registration, it must be covered.
Alan Goldfarb, P.A. – Your Source Of Help For Uninsured Motorist Matters
If you have been involved in an auto accident with another driver who is either uninsured or underinsured, you will need the assistance of an attorney experienced in these matters to ensure that you receive the compensation for your injuries that you deserve. Do not take the chance of missing out on compensation you are entitled to receive – our Miami attorneys can help you to make sure you get the results you need. At the office of Alan Goldfarb, P.A., we work hard to protect your rights no matter how complex or complicated your case may be. Contact us today and let us help you obtain the best results possible.
Resource:
wsvn.com/news/local/new-study-says-florida-has-second-best-drivers-in-the-u-s/