Some Amazon Products Burnt Down Homes; Why are They Still Available?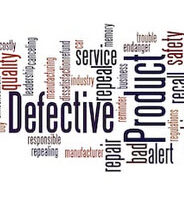 Amazon lost a number of major lawsuits filed against both them and their vendors. These lawsuits are complicated by the fact that forums, like flea markets, cannot be held responsible for individual vendors in their marketplace. This type of immunity has broad implications. One of the biggest implications is that suing Amazon to recover damages related to a defective product is excessively difficult.
It also means that Amazon has little to no incentive to self-police its "marketplace". Vendors with terrible reputations continue to sell products that may cause injury or death.
Family House Burns Down; Man Injured
A 20-year-old man was injured when the family house burned down. The fire was then traced back to a chair on which there was a nearly unblemished USB cord. However, the USB cord did have spots on it where the wiring had burnt straight through the protective coating. The fire marshall concluded that the fire began with the defective USB cord which was wedged in the cushions of a chair. The chair started on fire and took much of the house with it. The cord was branded with the name Amazon. The USB cord was made by a company called AmazonBasics.
Since 2016, reviews on Amazon webpage noted that products from AmazonBasics can explode or catch fire. Nearly 1,500 such reviews can be found on Amazon's own webpage. Amazon, however, noted that the reviews only represent a tiny fraction of the overall number of purchases. Electrical engineers note that when these products are used properly by consumers, they tend no to have serious issues.
The Anatomy of a Potential Lawsuit
Lawsuits like this would generally target the vendor, not Amazon. However, that Amazon makes dangerous products available in their marketplace has been a growing concern for the government and consumers. Amazon recently lost a lawsuit related to a hoverboard that also had a propensity for catching fire. The lawsuit noted that Amazon had significant control over the marketplace and was negligent by making a dangerous product available to the general public.
However, other lawsuits have gone Amazon's way. The success of such lawsuits depend on showing exactly how Amazon was negligent as opposed to assuming that Amazon would be vicariously liable for their vendors. In successful lawsuits, Amazon's role was noted to be negligent. There are currently 30 items still listed on Amazon's webpage that have three or more reviews stating the product is hazardous or defective. Eleven other products have been removed from Amazon's marketplace. It is unclear if this was initiated by Amazon or the vendor. Amazon may be wary about intervening on behalf of a vendor that makes dangerous products because that would show they have legal control over the vendors and make them more susceptible to lawsuits.
Talk to a Miami Personal Injury Attorney 
If you've been injured by a dangerous or defective product, call the Miami personal injury attorneys at the office of Alan Goldfarb, P.A. today to schedule a free consultation and discuss your situation.
Resource:
cnn.com/2020/09/10/business/amazonbasics-electronics-fire-safety-invs/index.html
https://www.goldfarbpa.com/oregon-residents-file-class-action-against-utility-company-after-wildfires/