Taking a Hard Look at the Stem Cell Industry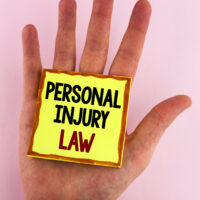 Years ago, stem cells were controversial because they could only be harvested from fetuses. Today, they remain controversial but for a completely different reason: They're being used, allegedly, to scam people out of thousands of dollars, give them false hope, and create an industry that some claim is at best, unproven medicine, and at worst, a dangerous scam.
As with many "miracle cures" there is some science bolstering claims that stem cells do have certain value. On the other hand, the process these stem cell clinics are pitching does not appear to have any scientific merit at all.
What is Stem Cell Therapy?
Stem cells themselves are undifferentiated cells. In your body, every cell has a copy of your DNA, but not every cell is identical. For instance, your skin cells are not the same as your brain cells and your brain cells aren't the same as your liver cells. Nonetheless, they all share the same basic information unique to you. Each of these cells started off as a stem cell. Through a chemical signal, the cell was told what it was going to do with the rest of its life to keep your body functioning normally.
Theoretically, stem cells can be used to regenerate healthy tissue. This forms the basis for stem cell clinics. The clinicians will remove fat cells from the body, separate out the stem cells, and then inject them into problem areas. For one woman, her eyes were bothering her. The clinic made an elixir of her stem cells plus her own blood plasma and injected it into both of her eyes.
Days later, the woman showed up at an eye clinic with severe pressure and discharge coming from her eyes. Both of her retinas were badly damaged and one of them detached leaving her unable to see properly out of either eye.
This was in the early stages when stem cell clinics were the hot new homeopathic cure. Today, stem cell clinics have spread all over the U.S. and there are thousands of them waiting to provide unproven and medically dubious services to willing patients at a great cost.
What are the Medical Uses for Stem Cells?
Research. Real science and medicine are taking place when it comes to stem cells, but all of it is still in the research phase. While these clinics purport to have several satisfied customers, there is no research to suggest that the process is more successful than a placebo would be. There is, however, evidence that the process can be dangerous if it is not done properly.
Talk to a Miami Personal Injury Attorney Today
If you've been injured by an acupuncturist, chiropractor, or stem cell clinic, you are entitled to recover damages related to your injuries. The Miami personal injury attorneys at the office of Alan Goldfarb, P.A. will help you file a suit against the clinic. Give us a call or talk to us online to set up a free consultation today.
 Resource: 
miamiherald.com/living/health-fitness/article234263912.html