Twelve Killed in Brightline Train Accidents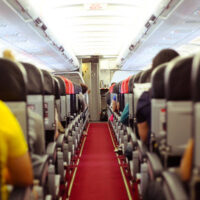 The Miami Herald reported that, since 2017, when the high-speed trains were introduced, at least 12 have died in train-pedestrian accidents. The train, which runs between Miami and West Palm Beach, has become increasingly popular over the past two years, but lawmakers are wondering if Brightline has done enough to secure the safety of residents. However, Florida ranks among the worst states in the U.S. when it comes to railroad accidents and this has been ongoing since before Brightline set up shop. This fact, no doubt, will be used to damage the cases of those who are suing Brightline for negligence. Nonetheless, a determination must be made as to what is Brightline's fault and why Florida has so many train-related accidents.
Train Accidents By the Numbers
Florida ranks sixth overall in the U.S. when it comes to train-pedestrian accidents. There have been 462 accidents related to railroad crossings between 2014 and 2018. While 25% of those accidents resulted in serious injury, 16% resulted in fatality.
However, over the past three years, there have been 76 fatalities and the majority of those occurred on the Brightline rail. It is fair to say that Brightline has contributed a larger-than-average number of fatalities to Florida's growing problem. The question then becomes, how is this happening and what can Brightline do to prevent future tragedies?
Foreseeability and Preventability
In a lawsuit such as this, the question of foreseeability remains the largest single question that must be answered. Are these deaths foreseeability and, if they are, is there an accessible way to prevent them?
Statistically, the majority of these injuries and deaths are occurring in low-income urban areas where pedestrians live near railroads. In a large number of these cases, pedestrians may be trespassing on areas where they're not supposed to be. Railroad tracks and companies have been dealing with these sorts of problems for over a century now. The question of liability has always been seriously considered. At root, the majority of railroad-related accidents involve considerations that depend on laws guiding premises liability lawsuits.
Premises Liability and Attractive Nuisance Doctrine
Attractive nuisance doctrine holds that sometimes a landowner may be held liable for injuries even when the individuals who sustained those injuries were trespassing on private property. That would be the case in some railroad-related injuries. Attractive nuisance doctrine, however, is limited to children who may not appreciate the intrinsic danger of something like the railroad tracks. In these cases, the property owner would be expected to safeguard the attractive nuisance against children.
Most commonly, homeowners are required to ensure that their pools are not accessible to young children who may wander in and drown. In cases where that happens, the homeowner can be held liable for the child's death. The same theory applies to railroad tracks. But the question of preventability is much muddier.
Talk to a Miami Personal Injury Attorney Today
The Miami personal injury attorneys at the office of Alan Goldfarb, P.A. represents those injured by negligence in personal injury lawsuits. If you've been injured and you think you have a case, call us and we can discuss your options.
Resource:
miamiherald.com/news/state/florida/article231219103.html