Venus Williams Settles Wrongful Death Suit Filed by Passenger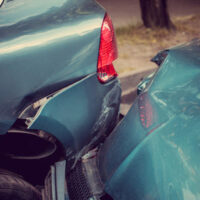 Court records indicate that tennis superstar Venus Williams has settled a lawsuit concerning a fatal traffic accident. The lawsuit was filed on behalf of the estate of Jerome Barson by his grieving widow. According to the police report, an unknown vehicle illegally cut Williams off as she tried to enter the intersection of a busy six-lane highway. This set off a sequence of events that ended with Linda Barson slamming into the side of Williams' SUV. Linda was injured in the crash and her husband was killed.
Florida No-Fault Insurance and Traffic Accident Lawsuits
Florida's no-fault insurance program demands that all Florida drivers carry PIP or personal injury protection insurance. Those who are injured in accidents make a claim against their own policy which covers their medical expenses and a percentage of their lost wages. However, the PIP system can be circumvented in cases where the driver sustains "severe" injuries or dies. "Severe" generally constitutes more than simply soft tissue damage. At the minimum, there must be broken bones.
Since a driver died in this accident, the estate of Jerome Barson was able to file a lawsuit on behalf of the family members. Barson was 78 years old at the time of his death.
The Accident
Security footage caught the entire accident. According to police, Venus had pulled behind a white sedan that would make a left hand turn onto the highway. Venus goes straight, but a car to her left cuts her off heading from the opposite lane. This causes Venus to stop the car. She continues straight and is then t-boned by the Barson's sedan.
Police said that Williams should have exited the intersection but Barson should have yielded in the case that there was a car in the intersection. All traffic laws require that a driver has a duty to avoid an accident, but from the video footage, it appears that Barson never saw Williams in the intersection. Williams, caught in the middle of the intersection after the car cut her off, had nowhere to go.
Palm Beach police determined that neither party had violated the right away. Williams was not charged or cited for the accident.
Who Was at Fault?
The official police report stated that neither party was at fault for the accident and the case never made it before a jury. So determining who is at fault in an accident like this requires some guesswork. When Williams pulled into the intersection, she had a right to be there. Since she was cut off illegally, she stopped her vehicle to let the other vehicle pass. By that time, the light had turned green and the Barson's car had a right to enter the intersection. But it's hard to guess why Barson didn't see a 2010 Toyota Sequoia. Williams was nice enough to settle this lawsuit without pleading her case and it's difficult to say what a jury would have determined, but it's also difficult to figure out where Williams negligence was.
Talk to a Miami Personal Injury Attorney
The legal team at the office of Alan Goldfarb P.A. handles traffic accidents among other kinds of personal injury lawsuits. If you've been injured by a negligent driver in Miami, please give us a call or talk to us online.
Resource:
foxnews.com/sports/venus-williams-settles-wrongful-death-lawsuit-related-to-fatal-car-crash