What Constitutes "Pain and Suffering Damages" in a Personal Injury Lawsuit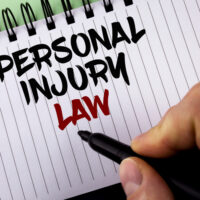 All personal injury lawsuits are based on three components. The first is that the plaintiff must establish that the defendant owed them a duty of care. The plaintiff must then show how the defendant neglected or violated that duty of care. Finally, injuries must result from the failure to render the duty of care. But these injuries need not be physical injuries. They can be emotional injuries, financial injuries, psychological injuries, trauma, and more.
Under the law, there are three types of damages. These are compensatory, special compensatory, and punitive. Special compensatory damages are financial expenses incurred as a result of the injury. Compensatory damages are for everything else.
What Constitutes Pain and Suffering in a Personal Injury Lawsuit? 
There are several types of losses or conditions that fit the definition of "pain and suffering" in a Miami personal injury lawsuit. To name just a few:
Literal physical pain – Actual endured pain that arises as a result of negligence is compensable under the law. Past, present, and future physical pain can be considered in a personal injury lawsuit.
Emotional distress – The intentional or negligent infliction of emotional distress is compensable under the law. As an example, if someone gets trapped inside of an elevator for a long time, they may not be physically injured, but the experience was unpleasant and avoidable.
Loss of enjoyment – In cases where you as a plaintiff lose the ability to do something you once enjoyed, that is compensable under the law. So, if an avid bowler loses their hand, they obviously won't be bowling any longer. The plaintiff could be compensated for that loss.
Grief – In wrongful death lawsuits, emotional grief, loss of consortium, loss of companionship, and loss of moral guidance are all compensable under the law depending on the plaintiff's relationship to the deceased. Spouses are compensated for loss of consortium while children are compensated for loss of moral guidance. Spouses are also compensated for loss of companionship.
Disfigurement – Living the rest of your life with a disfigurement will be alienating. In some cases, individuals will avoid going into public at all. This is known as "loss of society" under the law and is a type of compensatory damage.
Reputational damage – Damage to your reputation is a valid tort under the law. A plaintiff can claim damage to their reputation cost them emotional distress, monetary loss, loss of society, and more.
Reduced quality of life – Each of the aforementioned losses boil down to one category of loss: Reduced quality of life. If your quality of life has been reduced due to the negligence of another party, you are allowed to recover damages related to that reduced quality of life. This often happens when someone's lifestyle is radically changed as a result of their injury.
Talk to a Miami Personal Injury Attorney Today
The Miami personal injury attorneys at the office of Alan Goldfarb, P.A. provides top-quality litigation services to those who have been injured by the negligence of another party. Call today to schedule a free consultation, and we can begin preparing your suit immediately.
https://www.goldfarbpa.com/nutribullet-blenders-explode-claims-lawsuit/