Wrestlers' Brain Damage Lawsuit Dismissed by Appeals Court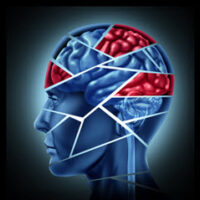 A federal appeals court dismissed a lawsuit that was filed on behalf of 50 former professional wrestlers, many of whom were stars throughout the '80s and '90s. The lawsuit alleged that the WWF and WWE did not do enough to protect their stars from head trauma resulting in CTE-related disorders and traumatic brain injury.
The original lawsuit was filed in Connecticut where it was also tossed. The judge noted that many of the claims had passed beyond the statute of limitations and others were simply frivolous. Among the named plaintiffs were Jimmy "Super Fly" Snuka and Harry Masayoshi Fujiwara (known as Mr. Fuji). The two died in 2016 and 2017 and both were diagnosed with chronic traumatic encephalopathy (CTE) and their deaths. Several other members of the class had dementia or other illnesses.
The Legal Issues in This Suit
The wrestlers and their families have been denied their day in court. The question is why? The judge's rationale was that the lawsuits were either expired or frivolous. Is this true?
Frivolous is subjective so let's just work with expired for a second. There is, in every state, a statute of limitations for tort or injury lawsuits. Once this date expires, most plaintiffs will be prevented from pursuing a lawsuit unless they can prove that the statute of limitations can be tolled to a later date.
There is a good argument for hearing these cases now. We didn't know much about CTE even going back a decade. But today, we do understand the signs and symptoms and are on the look-out for CTE. The judge could have tolled the statute of limitations to some date during which CTE was a common problem that doctors would be on the look-out for.
Is the WWE Responsible for Head Injuries? 
Several of these types of lawsuits have been filed against the NCAA, NHL, and NFL. The NFL settled their lawsuits for $1 billion and now have concussion protocols in place to ensure that players aren't playing with concussion symptoms. The NHL settled their cases for $19 million.
So why can't the WWE also be held responsible? Their attorney argues that since wrestling matches are choreographed, the WWE should be held directly responsible for any injuries that occur.
Further, the lawsuits are not embattled by workers' compensation legislation since WWE wrestlers are considered "independent contractors". A worker considered an "employee" is barred from filing injury lawsuits against their employer. Independent contractors, on the other hand, aren't.
Technically, in cases of wrongful death, the statute of limitations is tolled to the date of death. If a post-mortem revealed signs of CTE, the wrestlers whose families filed wrongful death suits should be allowed to move forward.
Talk to a Miami Personal Injury Attorney Today 
If you've been injured and someone else is at fault, you can recover damages by filing a lawsuit. The Miami personal injury attorneys at the office of Alan Goldfarb, P.A. represents plaintiffs in injury lawsuits. Call today to schedule a free consultation and learn more about how we can help.
https://www.goldfarbpa.com/heat-fan-files-lawsuit-against-police-after-alleged-brutality/