13 Discount Plastic Surgery Patients Dead; Dozens More Injured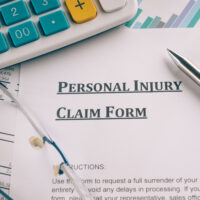 Miami has become a destination for surgical tourism. Plastic surgery centers advertise their services from around the country offering discounted rates to women who would otherwise not be able to afford the procedures. These surgery centers have come under fire recently after tallying up 13 deaths and numerous injuries resulting in permanent disfigurement or lifetime impairment. Despite outcry concerning patient outcomes, Florida legislators have failed to act.
Felony Convictions Don't Stop You From Opening a Surgery Center
In Florida, a felony conviction will stop you from opening a massage parlor, but it won't stop you from opening up a plastic surgery center. These, among other revelations, are the subject of a USA Today hit piece detailing the noxious regulatory environment in which these surgical centers are allowed to operate and the consequences for patients.
According to the report, four convicted felons ran surgical centers that targeted lower-income women through social media advertising and targeted ads. These were likely women who had looked into cosmetic surgery elsewhere and their browsers recorded that search. This prompted Facebook and other social media sites to target them with "cheap" and "affordable" cosmetic surgery centers that were possible run by convicted felons. As a result, 13 of these women were drawn to their deaths while countless others left with permanent disfigurement or injuries that they will never be able to correct.
While the legislature has tried to pass stricter regulations governing these surgery centers, that legislation has been unsuccessful failing to muster enough support to push it through the state congress. One of the major problems that they face is that cosmetic surgical centers have become a booming business for Miami and other South Florida destinations.
Another major part of the problem is that, in order to justify charging lower rates for surgeries, the surgical centers themselves require consistent volume. Many have remarked that they operate as a conveyor belt of cosmetic surgery. The results are often tragic.
Many of those who operate these surgery centers have been convicted of health care fraud and other crimes. Spectrum Aesthetics was operated by individuals who had been convicted of defrauding Medicare of over $1 million. The clinic's manager was under house arrest while splitting her time managing the clinic.
Nonetheless, patients lined up to be treated by these centers at least partly because they had no idea who they were being run by. The clinics themselves didn't advertise the criminal records of those who owned and operated them and they were not required by law to provide that information to their patients. Further, they were not restricted from operating clinics because of past criminal convictions.
Talk to a Miami Personal Injury and Medical Malpractice Attorney
If you've been injured due to medical negligence or the negligence of another party, the Miami personal injury attorneys at the office of Alan Goldfarb P.A. will represent you in a civil lawsuit against the negligent party. Give us a call or talk to us online to set up a free consultation.
Resource:
usatoday.com/in-depth/news/investigations/2019/04/22/felons-opened-plastic-surgery-businesses-where-women-died/3501970002/
https://www.goldfarbpa.com/e-cig-explosion-causes-facial-disfigurement/